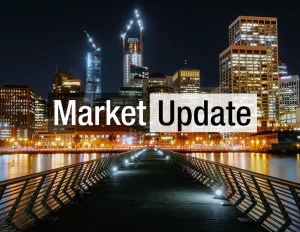 Some 811,000 square feet of office space traded across Greater Phoenix in May, according to CommercialEdge, a value six times higher than the one recorded the previous month.
On a year-over-year basis, the square footage volume that traded was nearly four times higher than the one in May 2021, when only 212,500 square feet changed hands.
The Valley's deals added up to nearly $1.15 billion year-to-date, at an average $283 per square foot, 3.3 percent higher than the national figure of $274 per square foot. The numbers show a solid improvement year-over-year, as office sales totaled $465 million at an average of $209 per square foot in the first five months of 2021.
The vast majority of transactions involved Class B properties, with only one Class A asset in the mix. Also, 83.4 percent of deals involved traditional office, while 134,600 square feet pertained to medical office space. Of the total, roughly 393,600 square feet changed hands in urban submarkets.
The largest property to change hands in May was Paradise Village Office Park, a 268,516-square-foot office building in Phoenix. Time Equities paid $43 million for the Class B asset to a joint venture between Sterling Equities and Lincoln Property Co. CBRE represented the sellers, which had co-owned the property for more than 13 years.
CommercialEdge covers 8M+ property records in the United States. View the latest CommercialEdge national monthly office report here. We included properties of 25,000+ square feet in our research.