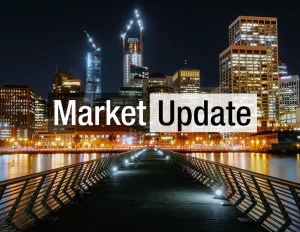 Phoenix's office market showed great improvement in leasing activity in May, according to CommercialEdge data. The metro's vacancy rate dropped to 13.9 percent, marking a 120-basis-point betterment month-over-month and, once again, remaining below the national average of 15.4 percent. The index was also 310 basis points lower year-over-year.
In a comparison with similar secondary markets, The Valley surpassed Charlotte (14.7 percent vacancy rate) for the first time in many months and moved further away from Atlanta, which had a 20.0 percent vacancy rate. The latter saw a 70-basis-point improvement over the month, while Charlotte's index went up 20 basis points.
---
READ ALSO: How the Rate Hikes Are Impacting CRE
---
Asking rents went up across the metro on a year-over-year basis, going against the national trend. The Valley's full-service equivalent listing clocked in at $28.49 per square foot, up 6.2 percent, while the national rate was at $37.56 per square foot, marking a 2.1 percent decrease.
When taking a closer look at the office submarkets with inventories larger than 7 million square feet, most of them saw bigger or smaller changes for the better in leasing activity over the month. Scottsdale – Airpark had one of the largest improvements, with vacancy down by 370 basis points, followed by Scottsdale – Shea Corridor, with a 160-basis-point betterment.
CommercialEdge covers 8M+ property records in the United States. View the latest CommercialEdge national monthly office report here.