By IvyLee Rosario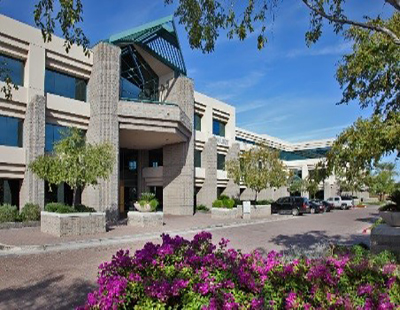 Globe Corp. has secured $86 million for a four-property portfolio comprising two Class A office buildings and two industrial warehouses in Phoenix, Tempe and Scottsdale, Ariz. Walker & Dunlop structured three long-term, fixed-rate loans, which were closed with three separate life insurance companies.
The portfolio totals 709,033 square feet of rentable space at the following locations:
Scottsdale Spectrum: $60 million, office 
101 Corporate Center: $7.5 million, office 
8990 South Kyrene Road: $10 million, industrial 
Riverside Commerce Park: $8.5 million, industrial  
The loan for 101 Corporate served as acquisition financing, while the remaining two loans were refinances. Debt for the two industrial warehouses were consolidated into a single loan structure. Each property is located near major thoroughfares, retail and restaurants. The assets are within close proximity to major employers such as Farmers Insurance, Honor Health, General Dynamics, Northern Trust, State Farm, Vanguard, Mayo Clinic and CVS.
"We were honored to win this portfolio assignment from Globe, as they are great friends and valued clients. This portfolio was a unique assignment; each property and loan structure was distinct, yet we were able to arrange financing options to address the future business plans of Globe Corp.," said Jim Pierson, senior vice president at Walker & Dunlop. 
Pierson along with Keaton Merrell led the team in arranging the debt on behalf of Globe. Last month, Walker & Dunlop structured a $8.1 million construction loan for Preferred Storage, a 101,533-square-foot self-storage facility in Plantation, Fla. 
Image courtesy of Walker & Dunlop