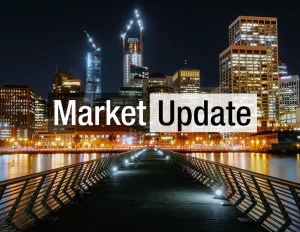 Phoenix had a relatively quiet April in terms of office construction activity, according to CommercialEdge. More than 1.3 million square feet of office space were underway in the metro, representing 1.0 percent of stock, with only two new additions to the pipeline. Construction volume was slightly smaller than in April 2021, when the pipeline had some 1.6 million square feet underway.
When compared to similar secondary markets, The Valley ranked third in terms of pipeline size relative to total stock. Charlotte occupied the first position, with 3.6 percent, followed by Atlanta (1.8 percent). The national office pipeline reached 2.2 percent as of April, with construction volume amounting to roughly 148 million square feet.
The metro's first project to break ground in April was an 80,000-square-foot medical office building in Scottsdale; the second one was Central Station, a 1 million-square-foot, mixed-use development in Phoenix that features creative office space together with luxury apartments, student housing and retail. Medistar Corp., GMH Communities and CBRE Investment Management are behind the $231 million project that has an estimated 2024 completion date.
And developers have more in store for the market, as its planned and prospective office projects added up to more than 12 million square feet as of April. One of the upcoming developments is a new University of Arizona Health Sciences research facility dubbed the Center for Advanced Molecular and Immunological Therapies (CAMI). The facility will anchor the 30-acre Phoenix Bioscience Core, the planned 6 million-square-foot development that will house biomedical-related research, academic and clinical facilities in downtown Phoenix.
CommercialEdge covers 8M+ property records in the United States. View the latest CommercialEdge national monthly office report here.