By Razvan Cimpean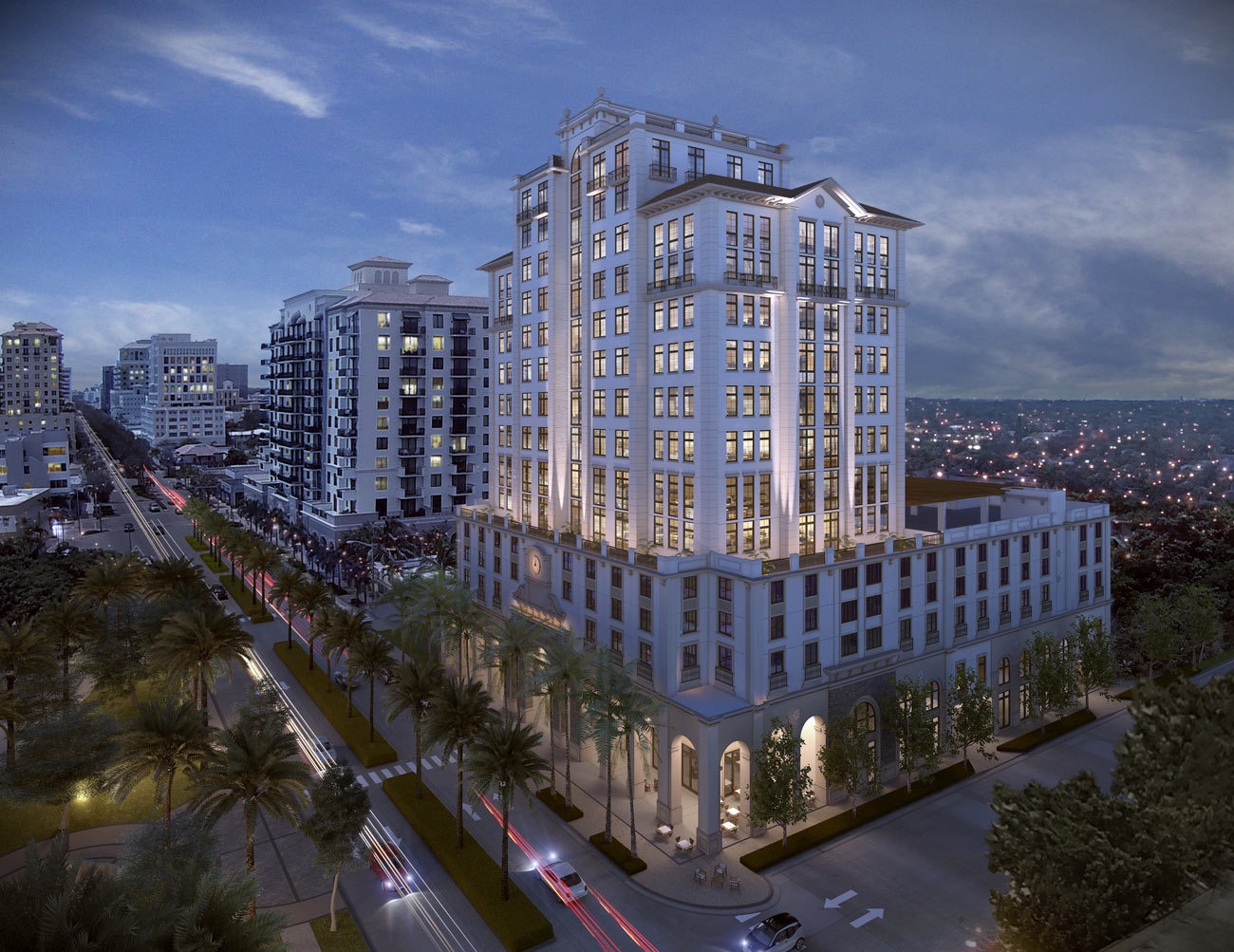 Co-developers TSG and BF Group recently completed the topping off of a 97,669-square-foot, 16-story mixed-use condo tower in Coral Gables, Fla. Ofizzina, already 80 percent sold, will offer 54 offices, three ground-floor retail spaces, a rooftop terrace and more than 300 parking spots.
Located at 1200 Ponce de Leon Blvd., 4 miles away from Miami International Airport, the property is scheduled for completion in the fall of this year. The interiors of the project's common areas, designed by MKDA and inspired by New York City office buildings, include 360 degrees of unobstructed views, as well as open and collaborative spaces. Corwil Architects will design the exterior of the asset, which will feature a classic Mediterranean façade. The planned amenities include an espresso bar, fitness center, electric vehicle charging stations and private rooftop lounge.
"Our vision was to move beyond the traditional meaning of the nine-to-five workplace, by creating a space that encourages business professionals to reach peak performance levels, while maintaining a modern lifestyle," said Camilo Lopez, TSG's CEO & managing partner, in prepared remarks.
Image courtesy of TSG