Payne Joins SARES-REGIS as President of M-F Development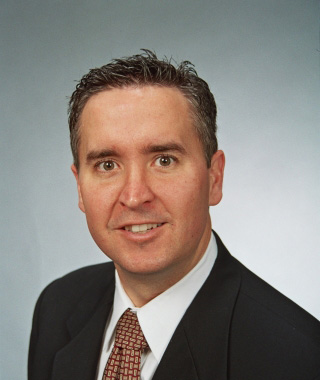 Multi-family veteran Christopher Payne has joined SARES-REGIS Group as its new president of multi-family development. He will also become a partner in the company. In his new position, Payne will be responsible for all multi-family development operations and will be taking on key management responsibilities held by SRG managing director Geoffrey Stack, who plans to scale back from day-to-day involvement at the company that he co-founded in 1993. Payne has spent the past 14 years with AvalonBay Communities, where he served as head of the investment trust's multi-family development business in Southern California.
Clarion Hires Crane to Co-Head Western Acquisitions
Clarion Partners has added Bryan Crane as a director of its acquisitions group in Los Angeles. He joins the investment manager from Artemis Real Estate Partners, where he was a principal. Prior to his work with Artemis, Crane was director of acquisitions at Rockwood Capital. The new role will have Crane partner with Dean Rostovsky to co-head the western region in the firm's acquisitions group. Clarion Partners currently has more than $30 billion in total assets under management and represents more than 200 domestic and international institutional investors.
Mayer Brown Adds Two to New York Real Estate Practice
Global law firm Mayer Brown has added Marc Shapiro and Jill Block as partners in the real estate practice in New York. Both attorneys were previously partners with Pillsbury Winthrop Shaw Pittman in New York. Shapiro has represented clients in more than $25 billion in financings and equity investments covering 750 properties in 50 U.S. states, the Caribbean, Canada, Latin America, Europe and Southeast Asia. More than 350 of those properties were hotels. Block focuses her practice on representing institutional and private lenders, investors, developers and services in the acquisition, sale, financing and development of real estate. She has represented clients in more than 350 hospitality transactions and more than 750 commercial loan originations.
Hammer Joins Alfred Sanzari Enterprises as EVP/CFO
Joel Hammer has joined real estate development firm Alfred Sanzari Enterprises as executive vice president & CFO. He brings the firm more than 25 years of experience within the financial, accounting and operational aspects of real estate companies. Prior to joining Alfred Sanzari Enterprises, Hammer was a senior executive & CFO at GTH REIT. He also previously held the CFO position at Kushner Cos. Before that, Hammer spent more than 17 years as the CFO of AIG's Global Real Estate Group. Alfred Sanzari Enterprises was founded in 1945 by its namesake, and has since grown to be one of New Jersey's top real estate developers, owners and managers.
Lee & Associates Makes Ohio Debut with New Cleveland Office
Commercial real estate services firm Lee & Associates, taking another step in its aggressive growth strategy, has established a footprint in Ohio with the opening of a new office in Cleveland. The company formed the Ohio office when it joined forces with three heavy hitters in the Ohio and Cleveland real estate markets: Bradley Coven, hailing from Coven-Goldman Associates; industry veteran Jeremy Steiger; and Joseph Greenberg of Greenberg Real Estate Advisors. Together, they are tasked with spearheading Lee & Associates' growth in Cleveland, now home to the firm's seventh office in the Midwest.
KTGY Hires Willis as Denver-Based Principal
KTGY Group Inc. Architecture + Planning has added Terry Willis, AIA, LEED AP, as a principal in the firm's Denver office. The veteran brings more than 30 years of design practice to the architecture firm. Willis most recently served as a senior architect with Short Elliot Hendrickson Inc. in Denver, and as an associate principal and studio manager of 4240 Architecture Inc. His notable buildings and construction projects in the Denver metro area include the East 29th Avenue Town Center at Stapleton in Denver, St. Julien Hotel & Spa in Boulder, and the 200 Fillmore repositioning in Denver's Cherry Creek North. The Denver office of KTGY will break ground soon on its first Hawaii project, Kapolei Lofts, a 500-unit community with 10,000 square feet of retail being built by Forest City. The office is also about to break ground on Route 40, a mixed-use podium project located at Colfax Avenue and Downing Street in Denver.
Utterback Joins Kennedy Wilson as Senior Managing Director
Kennedy Wilson has hired Jeffrey Utterback as senior managing director of the firm's properties group. Based in Seattle, Utterback will oversee all third-party property and construction management activities in the Pacific Northwest. He will also assist the property services division and will support the firm's acquisitions efforts. Utterback previously served as a senior investment officer with the Washington State Investment Board, where he co-developed a real estate investment strategy for seven real estate operating companies. He has additional experience in international development, working as managing director and owner of Develop Europe L.L.C. and Develop Texas L.L.C. But his varied experience doesn't stop there, as Utterback also put in a decade working within architectural design.
CBRE Appoints Fessler as Managing Director in Cincinnati
CBRE Group Inc. has named Robert Fessler as managing director with responsibilities for the company's Cincinnati operations. Fessler has more than 25 years of leasing, development, acquisitions and management experience. He joins CBRE from The Corporex Family of Cos., where he was senior vice president, sales and asset management. In that role, Fessler was responsible for the firm's internal leasing staff and for overseeing the leasing and asset management of 2.5 million square feet of Class A office space and industrial properties in Cincinnati, Denver and Louisville. Before joining Corporex, Fessler was president of the flex/industrial group at GID Investment Advisors.