By Barbra Murray, Contributing Editor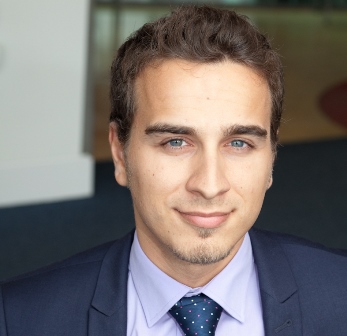 It may be debatable that New York City is the best place in the world for shopping, but it is a matter of fact that Gotham's Upper Fifth Avenue is the most expensive.
According to Cushman & Wakefield's latest Main Streets Across the World report, New York's Upper Fifth Avenue ranks as the most expensive shopping destination on the planet, and it now holds the distinction of having the highest ever known retail rents in the world.
It's good to be back on top. New York City's 11-year streak as number one came to an end in 2012, when China's Causeway Bay rose to the top spot. Not only did New York City make a comeback this year, it did so in record style. Separated from Lower Fifth Avenue this year to reflect their status as two distinct submarkets, Upper Fifth Avenue's average rental rate of $3,500 per square-foot marks a figure never before seen in retail real estate anywhere. And what a difference a year makes; in 2013, the average on Fifth Avenue was just $2,500 per square-foot. As for Causeway Bay, the average retail rate leaves quite a gap between China and New York at $2,735 per square-foot, a notable decline from last year's $3,017 per square-foot.
Of course, the shopping sphere does not revolve around New York and China; but for the other usual suspects, there was little change. Paris experienced a 6 percent increase in overall growth, but growth held steady along the Champs-Élysées, which maintains its position as the third most expensive shopping destination in the world. London's New Bond Street is still the fourth most expensive, despite a 4.2 percent increase in rents.
Rounding out the top five is Sydney and its Pitt Street Mall district, which catapulted from the eighth most expensive shopping destination in 2013 to knock Tokyo out of the number-five spot. Tokyo has been relegated to the number-seven position. Pitt Street Mall's rents surged by 25 percent and the location moved up to fifth in the main ranking as a result of a large influx of international retailers signing new leases in the last six months and taking up large space," Martin Mahmuti, senior investment analyst with C&W, told Commercial Property Executive. "This was generally through the amalgamation of several smaller stores, which in turned significantly reduced the supply of traditional 200-square-meter units."
For the purposes of the report, the shopping universe encompasses the leading 330 shopping destinations across 65 countries. All told, it's been a good year–for landlords. The average price-tag on retail real estate increased year over year to September 2014 by 2.4 percent.