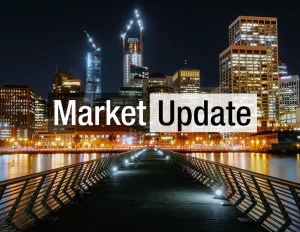 In September, merely three office deals closed in Manhattan, totaling 401,350 square feet, according to CommercialEdge data. Year-to-date through the same month, the borough has seen $2.2 billion in transactions, roughly one third of 2019's volume of $6.7 billion and only half of 2020 levels.
Gateway markets have been slower to rebound after pandemic-induced uncertainties, and Manhattan is no exception. Still the most expensive market in the country, the average price per square foot year-to-date hit $1,192 by the end of September, up 54 percent since 2020 and 31 percent more than at the same point in 2019.
The largest property to trade was 345 Seventh Ave., a 190,325-square-foot Class B tower in Chelsea. Dating back to 1928, the 25-story building near Penn Station changed hands in a $107 million portfolio transaction, which included three smaller properties. Namdar Realty Group purchased the asset from Bernstein Real Estate, with a $78 million loan held by Benefit Street Partners.
Event though the month was not eventful in deal closings, there were two major sale announcements: Google's $2.1 billion purchase of the 1.3 million-square-foot St. John's Terminal, as well as German investor Commerz Real's $850 million buy of 100 Pearl St. in the Financial District.
Developed by Oxford Properties Group and the Canada Pension Plan Investment Board, St. John's Terminal topped out last year. The tech giant committed to leasing the asset in 2019, with move-in plans scheduled for 2023. The sale is anticipated to close in the first quarter of 2022.
CommercialEdge covers 8M+ property records in the United States. View the latest CommercialEdge national monthly office report here.