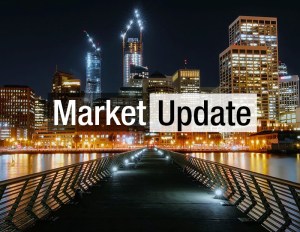 By the end of April, roughly 24.2 million square feet of office space was in the works across New York City's five boroughs, with eight projects exceeding 1 million square feet, according to CommercialEdge data.
Manhattan's under construction stock totaled 19.6 million square feet, representing 4.1 percent of the urban core's overall office supply and barely exceeding March figures. Brooklyn's pipeline encompassed 3.1 million square feet and accounted to 8 percent of overall stock.
Chelsea is currently the busiest submarket for office projects, with roughly 8 million square feet taking shape in the area, followed by Hudson Square, Gramercy Park and Harlem, where National Urban League broke ground on a new headquarters in March. The $242 million mixed-use Urban League Empowerment Center, slated for delivery in 2023, will also offer 105,000 square feet of retail and 170 affordable housing units.
SL Green's One Madison Avenue project is one of the largest among the city's recently activated construction sites. The 1.4 million-square-foot property includes the redevelopment of an existing nine-story podium, to be topped by a brand-new 530,000-square-foot tower which will raise the ensemble's height to 27 stories. Last November, the project landed $1.3 billion in construction financing, a record loan in 2020.
Late last year, construction also commenced on Savanna's new 400,000-square-foot 141 Willoughby St. building in downtown Brooklyn, according to Commercial Observer. The Fogarty Finger-designed office and retail project received $264 million in construction financing in May. Foundation work is underway, while completion is scheduled for the beginning of next year.
CommercialEdge covers 8M+ property records in the United States. View the latest CommercialEdge national monthly office report here. We included properties of 25,000+ square feet in our research.