March 2, 2012
By Barbra Murray, Contributing Editor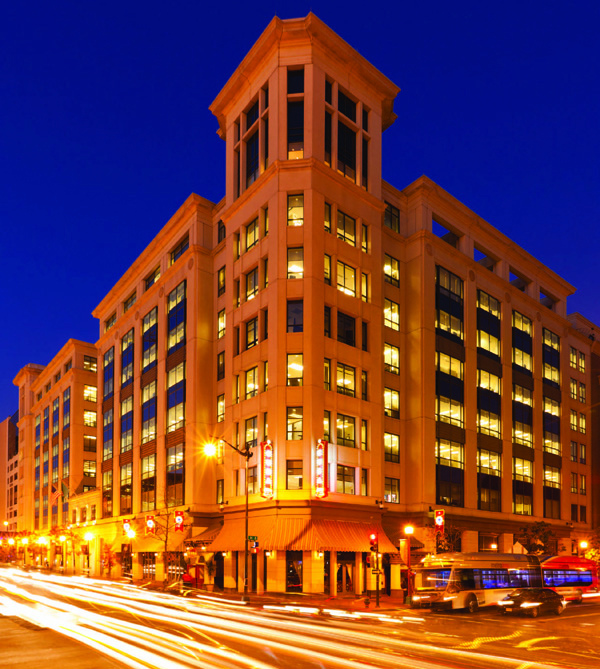 The U.S. real estate market continues to be high on foreign investors' radar, and in Washington, D.C., Japan-based N.S.P. Ventures Corp.'s acquisition of 801 Ninth St., N.W., marks one of the latest such transactions. The company acquired the 236,000-square-foot building, occupied in its entirety by the U.S. Mint, from the Netherlands-based Wereldhave USA, for $147.5 million.
"You can't beat buying a building that makes money, and that's literally what they do there," Bruce Baschuk, founder and chairman of J Street Cos., the firm that represented N.S.P. in the transaction, told Commercial Property Executive.
The U.S. Mint occupies the eight-story structure, which last changed hands in 2006 when Wereldhave picked it up for $131.5 million, under a triple-net lease that expires at the end of September 2019.  Developed as a build-to-suit for the government agency in 1999, the property sits within close proximity of a Metro station in the bustling downtown area, and features a 190-space underground parking facility and Level III security. Additionally, 801 Ninth is awaiting the green light for LEE DEB-Gold certification by the U.S. Green Building Council. Commercial real estate services firm HFF marketed the asset on behalf of Wereldhave.
Investors are clamoring to snap up trophy-property qualities in leading markets like Washington, D.C., and a handful of serious contenders competed with N.S. P. to grab 801 Ninth. According to a report by commercial real estate services firm Cassidy Turley, the D.C.-metro area is one of the top performing office investment markets in the country, with sales volume having reached $7.2 billion in 2011, marking a year-over-year increase of 68 percent and a major leap over the $5.4 billion historical average.
"Investors continue to seek quality and safety, and safety is assured when you've got a very secure tenant like the U.S. Mint," Baschuk noted. "You're going to find a lot of bidders who are looking to park money conservatively. If you look at the financial markets today, there's a 2 percent return you could get if you wanted to invest in U.S. bonds, which are pretty safe. Here, you've got a U.S.-backed lease that is yielding more than twice that."
And, as always, location is a factor. "People like Washington's fundamentals," he added. "The government isn't going anywhere and even with government being downsized, there will still be very good long-term economics in this region. And the closer you get to the White House and the U.S. Capitol, the more secure you are, and this building is right in between.
An added bonus in terms of future demand in the area is the development of the mixed-use CityCenterDC project, which broke ground across from 801 Ninth in April 2011.
For N.S.P., 801 Ninth was a perfect fit. "The yen is very strong relative to the dollar so the timing worked out very well," Baschuk said. "This was a good time for them to think about expanding their holdings here."
According to the latest report by the Association of Foreign Investors in Real Estate, foreign investors continue to view the U.S. as the country offering the most stable and secure option for their real estate investment dollars.