Meridian, Eastdil Arrange $700M for Leasehold Acquisition in NYC's Mobil Building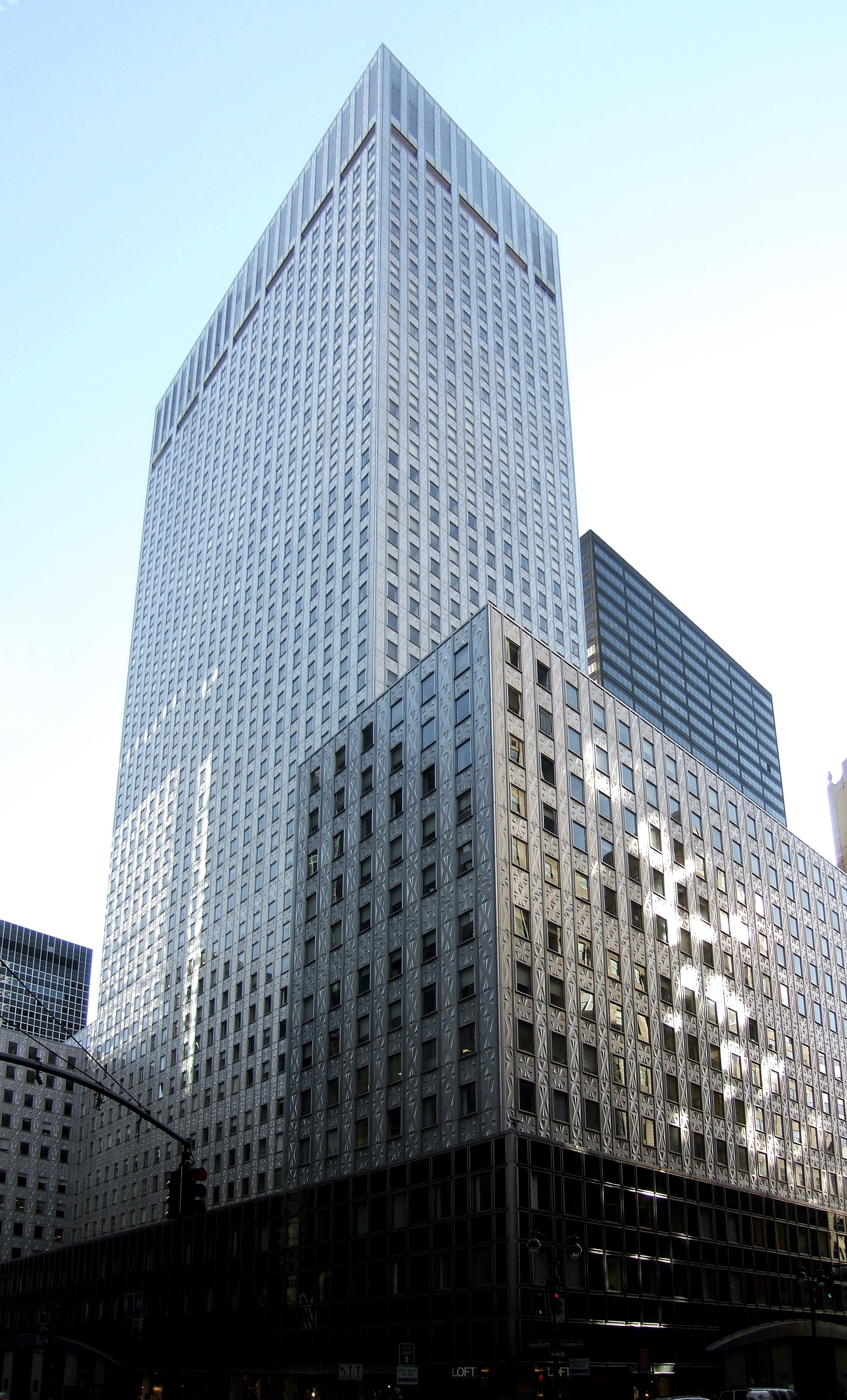 Meridian Capital and Eastdil Secured have collaborated on the negotiation of $700 million in CMBS financing to facilitate the purchase of the leasehold position in New York's Mobil Building at 150 E. 42nd St. The financing was arranged on behalf of a partnership that includes David Werner and Mark Karasick, and the borrowers acquired the leasehold interest in the asset from Hiro Real Estate. The 10-year, fixed-rate, full-term interest-only CMBS loan was provided by Morgan Stanley Mortgage Capital Holdings. The 48-story, 1.8 million-square-foot building was designed by Harrison & Abramovitz and built in the 1950s.
Thor Equities Secures $420M Refinancing for Chicago's Palmer House
Thor Equities has refinanced its Palmer House Hilton in downtown Chicago to the tune of $420 million. The landmark 1,652-key, 23-story asset was picked up by Thor back in 2005. JLL represented the landlord in refinancing a $365 million loan, moving to a more favorable $420 million loan with a lower interest rate. JP Morgan Chase provided the five-year, floating-rate CMBS financing. The hotel is located at 17 East Monroe St. in downtown Chicago, near the famous shopping destination State Street, known for drawing annual retail sales in the $1 billion range.
RCS to Acquire Cole Capital for $700M
American Realty Capital Properties Inc. is selling Cole Capital, its private capital management business, to sister company RCS Capital Corp. for at least $700 million. The deal is expected to close in two steps, with RCAP paying a portion of the base purchase price at the second closing and the balance in April. The terms call for RCAP to pay ARCP $200 million in cash and $200 million in RCAP common stock, as well as to assume $300 million in debt. The common stock portion could also be paid in cash. In addition to the base price, ARCP could earn up to an additional $130 million by early 2016, depending on Cole Capital's actual 2015 EBITDA. The sale of Cole Capital, which was acquired as part of the $11.2 billion merger between ARCP and its former rival Cole Real Estate Investments Inc., lets ARCP focus on growing its single-tenant net-lease business, which is already the largest in the world.
Walker & Dunlop to Acquire Johnson Capital's Loan Platform
Walker & Dunlop Inc. has signed on to acquire the loan origination and servicing platform of Johnson Capital, a national commercial real estate mortgage company that has a two-decade-long history with the commercial real estate financing solutions provider. W&D ranks as the No. 1 Fannie Mae DUS lender and the No. 3 Freddie Mac Seller Servicer, but with the Johnson Capital agreement, it grows ever more clear that the Bethesda, Md.-based company is about so much more than government-sponsored enterprises. Irvine, Calif.-based Johnson Capital, one of W&D's largest mortgage banking correspondents, effects funding transactions ranging from $1 million to more than $300 million, executing an annual average of $1.3 billion in commercial loans in the past three years.
Principal, Macquarie Team Up to Tackle CMBS Market
In a combination of Midwest and Down Under, U.S.-based Principal Real Estate Investors, the real estate arm of Principal Global Investors, and Macquarie Group, out of Sydney, Australia, are creating Principal Commercial Capital, which will focus on originating and securitizing commercial mortgages in the CMBS market. They will manage the nationwide lending platform jointly, with Principal Real Estate Investors sourcing, underwriting, closing and servicing loans, and Macquarie providing funding and capital markets expertise. Through its affiliates, Principal Real Estate Investors has a substantial record as a CMBS loan originator and seller, having contributed almost 2,000 loans totaling more than $16 billion to more than 50 securitizations, including the TOP and PWR shelves.
Canyon Capital, Hudson Pacific Provide L.A. Acquisition Financing
Canyon Capital Realty Advisors and partner Hudson Pacific Properties Inc. have committed to fund the first tranche of a $140 million senior bridge loan to a joint venture between Waterbridge Capital and Jack Jangana. Proceeds will finance the acquisition and redevelopment of Broadway Trade Center, a 1.1 million-square-foot historic mixed-use office and retail building in the Broadway corridor of Downtown Los Angeles. The bridge loan will be put to use to redevelop the 1908-built property into a large-plate creative office with both ground- and second-floor retail offerings.
C&W Recapitalizes Philly's Mellon Independence Center
Cushman & Wakefield Inc. has arranged the recapitalization of Philadelphia's Mellon Independence Center for an affiliate of The Brickstone Cos. The $88.2 million transaction involved securing joint venture equity from Madison International Realty L.L.C., as well as debt financing from Natixis Real Estate Capital L.L.C. The seven-story, 721,000-square-foot office and retail building is located at 701 Market St. Built in 1917 as the Lit Brothers Department Store, Brickstone took ownership in 1986 and executed a gut renovation.
Capital One Closes $134.4M to Refinance Boston Portfolio
Capital One Multifamily Finance has provided 19 Freddie Mac fixed-rate loans totaling $134.4 million to refinance a portfolio of 25 multi-family properties located within the Boston MSA. The sponsor was the Fineberg Cos., a long-term owner of multi-family, retail and office properties, primarily in the Boston area. The three largest of the 19 transactions were a $21.2 million loan for a group of four properties on Chiswick Road and Commonwealth Avenue; a $19.9 million loan for four adjacent midrise apartment buildings at 1163 to 1175 Boylston St.; and a $17.4 million loan for three adjacent buildings nearby, at 1179 to 1191 Boylston St. The fixed-rate loans have a 10-year term, 10 years of interest-only payments, 9.75 years of yield maintenance and a 30-year amortization payable on an actual/360 basis.