September 12, 2011
By Barbra Murray, Contributing Editor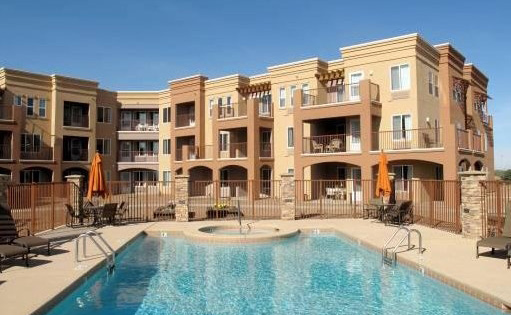 NorthMarq Capital has kicked off September with the facilitation of deal after deal. Over a period of two days following the Labor Day weekend, the company announced that it had arranged an aggregate $35.5 million in financing for three multi-family properties in three separate transactions.
Acting through its seller-servicer relationship with government-sponsored enterprise Freddie Mac, NorthMarq orchestrated first mortgage financing for the owner of Prospect 400, a 59-unit luxury apartment property in La Jolla, Calif., approximately 15 miles north of San Diego. The $12.4 million loan is based on a 10-year term and a 30-year amortization schedule.
In Arizona, the firm secured $12 million for Mountain View Gardens Apartments, a two-year-old, 117-unit senior independent living community in Sierra Vista, Ariz. The property is located 75 miles south of Tucson.
During its busy week, NorthMarq did not limit its activities to the West Coast. Acting on behalf of the owner of Hawk Point Apartments in Bismarck, N.D., the firm obtained just over $11.1 million in mortgage financing through its affiliate AmeriSphere Mortgage Finance L.L.C., an FHA Mortgage Lender. The financing for the 157-residence multi-family destination is based on a 35-year term and a 35-year amortization schedule.
Lending among the GSEs Fannie Mae and Freddie Mac remains the primary source of mortgage financing in the multi-family sector, however, the private lending community is becoming more active in the game, according to a report by Marcus & Millichap Real Estate Investment Services. "Agency lending accounted for 52 percent of mortgage originations, reflecting a downward trend in market share over the past year as regional and local banks, and life insurance companies expanded competitive lending efforts in the multi-family arena," Marcus & Millichap notes.