By Barbra Murray, Contributing Editor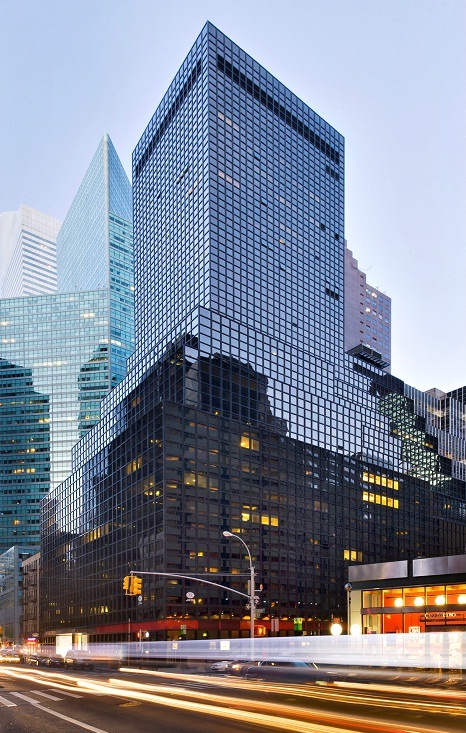 The 743,200-square-foot Manhattan office tower at 575 Lexington Ave., which last changed hands in 2006 for $400 million, has come under new ownership. An investment group led by Normandy Real Estate Partners' Normandy Real Estate Fund III, which includes a German institutional investor advised by Prudential Real Estate Investors,  teamed with New York Life Insurance Co. in the 50/50 joint venture acquisition of the property from Metro Fund.
Financial terms of the transaction have not been disclosed, but Normandy has offered some context. In a prepared statement, Gavin Evans, principal with Normandy puts the price in perspective, noting that "the acquisition of 575 Lexington Avenue represented an opportunity to acquire a high-quality building in a premiere location at a significant discount to replacement cost."
The sale of 575 Lexington by Metro Fund, a joint venture between Silverstein Properties and an institutional investor, comes as little surprise. In 2010, two loans on the asset totaling $320.6 million, were transferred to special servicing.
Normandy and partners have big plans for the property, also known as the SkyGrid Building. Normandy Real Estate Management and MPI will manage the 35-story building and oversee an extensive renovation program designed to position the property to benefit from its favorable location in the city. As noted in a report by commercial real estate services firm Jones Lang LaSalle, which has been tapped to spearhead leasing at 575 Lexington, the Plaza District remains the nation's top and largest enclave of trophy-quality buildings. In the third quarter, the direct vacancy rate for Class A properties in Manhattan was 8.4 percent.