By Barbra Murray, Contributing Editor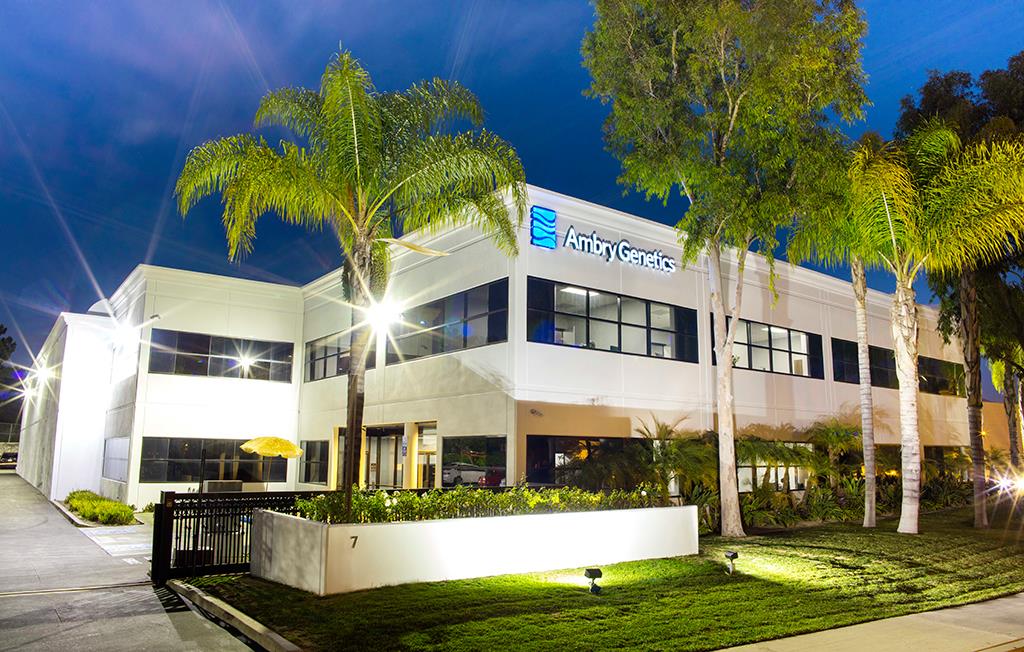 Aliso Viejo, Calif.—Ambry Genetics just made a big global splash with the opening of its new Super Lab in Aliso Viejo, Calif. The 65,000-square-foot facility holds the distinction of being one of the largest and most cutting-edge laboratories in the world.
The Super Lab, located at 7 Argonaut in Orange County, provides Ambry with more than four times the amount of space offered at its previous facility, as well as the ability to process three times the amount of samples. And there's more. With an eye toward the future, the healthcare information company designed the facility with an option of expanding to accommodate nine times the capacity of its former home—an expansion that can be performed without interrupting normal operations. It's a long way from the tiny office atop an Orange County motorcycle shop where Ambry got its start in 1999.
"Ever since I started Ambry, I've been driven to make genetics a more empowered, collaborative science to fulfill the promise of the human genome and help people live healthier, better lives. We customized this lab to help us collect the wealth of genomic data and support the kind of research that will achieve this mission," Charles Dunlop, CEO of Ambry Genetics, said in a prepared statement.
Ambry began laying the groundwork for its new lab in 2014, when it acquired the 7 Argonaut property, which was home to an approximately 34,000-square-foot manufacturing facility at the time. The company gave the building quite a makeover. Among the features that put the "super" in the Super Lab are a variant assessment lab, zero-vibration flooring, the ability to operate for 24/7 and a mega-generator capable of powering the entire facility for 10 days straight.
And then there's the location. Los Angeles/Orange County ranks sixth on the list of the top life sciences clusters in the U.S., right behind New York City, according to commercial real estate services firm JLL's most recent life sciences report.
Image courtesy of the Ambry Genetics Facebook page