By Gail Kalinoski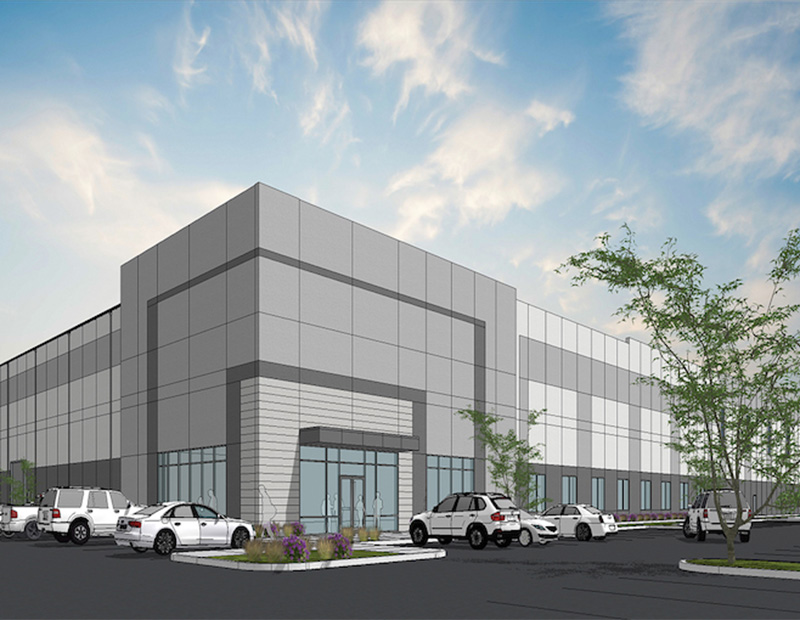 Newmark Knight Frank has once again teamed up with longtime client Design Within Reach to help it find a new home in the Cincinnati area, after the company outgrew two warehouses in Hebron, Ky. This time, NKF secured a long-term lease in a new build-to-suit facility, which is being developed by Duke Realty.
The 617,760-square-foot distribution center—the first to be built in the new 242-acre South Afton Industrial Park in Clermont County, Ohio—will be used by DWR for e-commerce and omni-channel fulfillment across North America, once it is completed early next year. Headquartered in Stamford, Conn., DWR is a furniture and home accessories company that sells to residential and commercial customers.
The property is close to four major interstates—I-75, I-71, I-275 and I-77. It will replace two existing warehouses in Hebron, Ky. As part of the project, NKF also restructured the two Hebron leases to coincide with the delivery of the BTS facility. Last year, NKF had secured the second Hebron warehouse for DWR to alleviate its growing pains on a short-term basis, while arranging the South Afton space as a long-term solution.
"This facility gives us the ability to service our existing demand as well as accommodate our future expansion plans," DWR President John McPhee said in a prepared statement.
The NKF team consisted of Executive Managing Director Geoffrey Kasselman; Executive Vice President & Managing Director James Ritman; Executive Managing Director Si Pitstick; Senior Managing Director Josh Young; Senior Managing Director Tim Brogan and Senior Managing Director Steve Bonge.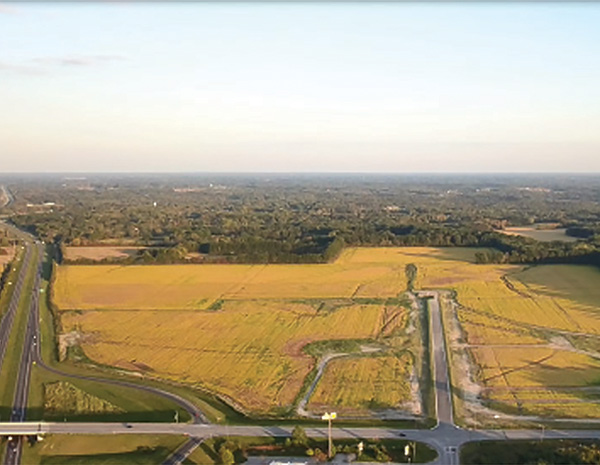 NKF also provided labor analytics and incentives guidance and arranged for architecture firm Ware Malcomb to design the exterior ground-up construction and interior improvements of the new state-of-the-art facility slated for completion in early 2019. Planned for 46 acres in the industrial park, the distribution center will have LED lighting through the warehouse, office and exterior; extra roof structural support to house a future solar energy system; pre-installed conduit for several electric vehicle charging stations; as well as provisions for a second primary power service from a different substation.
Negotiations by NKF included an accelerated delivery with a compressed construction schedule and allowance for a 112,320-square-foot expansion. The cross-dock facility will have 36-foot clear height and support as many as 443 auto parking spaces and 138 trailer storage stalls.
"We're thrilled to have found and helped craft the optimal distribution and fulfillment solution for Design Within Reach that meets all of its dynamic specifications," Kassselman said in a prepared statement. "DWR's need for such e-commerce space is a true testament to the growth of the company, and we're happy to partner with them yet again to structure a significant state-of-the-art omni-channel distribution center to support its current needs, help drive further growth and ultimately, to propel the brand forward."
NKF and DWR have worked together for several years. Ritman represented DWT when it moved its headquarters from San Francisco to Stamford in 2010, and actively represents DWR on its retail locations around the U.S.
DWR plans to employ about 75 full-time workers at the distribution center.
Economic boost for region
Clermont County hopes that's just the beginning. The Clermont County CIC, the county's economic development entity, bought the land on State Road 32 in Williamsburg Township, Ohio, in 2016 to develop a business-ready site attractive to manufacturing and distribution companies. The CIC invested $2.5 million to get the site ready. Between 2016 and 2017, the CIC added 2,000 linear feet of road, water main and sanitary sewers, storm water infrastructure, a natural gas line and conduit for electric, telecom and fiber, according to a county news release.
"When commissioners made the decision to purchase the South Afton property and invest in the structure, we knew that over time our commitment would pay off," Commissioner Ed Humphrey, president of the Board of County Commissioners, said in prepared remarks. "We believe that as more businesses locate to South Afton that it will be the home of hundreds of jobs, and be a spur to development in the eastern half of Clermont County."
An economic impact study by the Economics Center of the University of Cincinnati estimated South Afton would eventually create more than 1,800 direct jobs and more than 1,600 indirect jobs.
Due to a lack of quality industrial buildings for sale in the Greater Cincinnati region, there is strong demand for industrial sites, according to CBRE, which brokered the sale of a 153,000-square-foot industrial property at 4440 Creek Road in Blue Ash, Ohio, in June.
Images courtesy of Newmark Knight Frank