By Corina Stef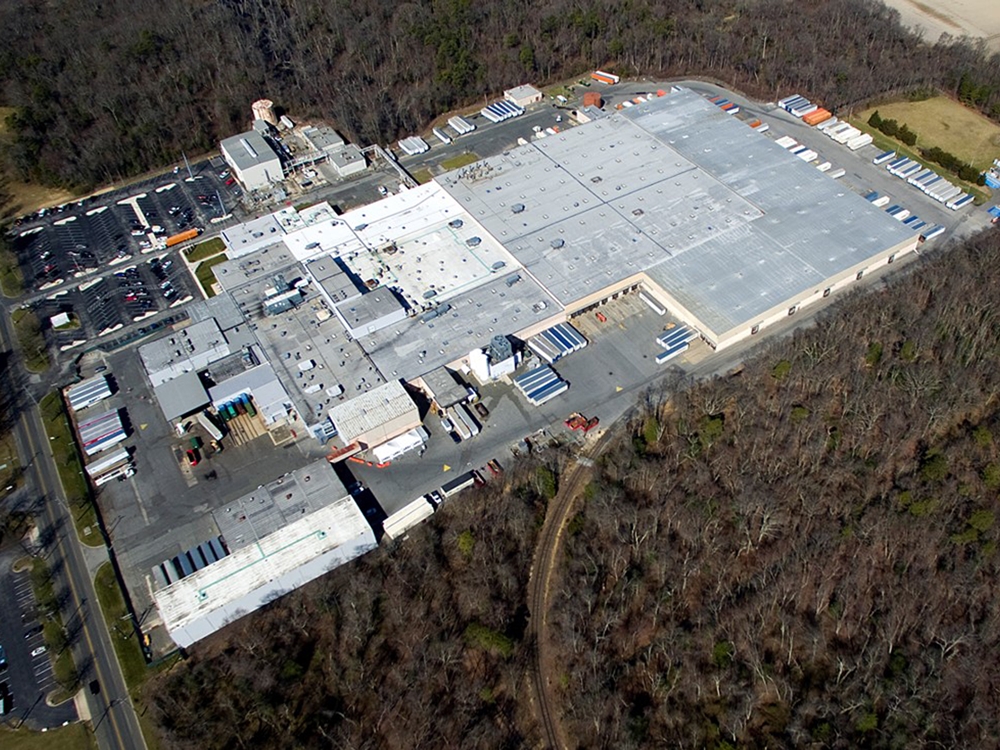 The Garden State's food and cold chain industry continues to grow, as more companies expand or strengthen their local footprint. Such is the case of F&S Produce Co., which has acquired a manufacturing facility in Vineland, N.J., for $4.5 million, public records show. The seller of the 580,000-square-foot building was Fortune 500 food manufacturer General Mills, which closed the doors of its Progresso soup plant this summer.
The property will house the new owner's manufacturing operations, facilitating its expansion plans by increasing the production capacity, as the asset is four times larger than F&S's current facilities. Additionally, the New Jersey Economic Development Authority supported the company's move with $21.7 million in state tax credits over the next 10 years. The government entity also recently contributed to the financing of the upcoming New Brunswick Performing Arts Center.
Multi-compartmented facility
Located at 500 W. Elmer Road, the property sits on 65 acres. Originally built in 1970, it was renovated in 1990 and expanded in 2011. The property comprises 369,000 square feet of warehouse/distribution space, 170,000 square feet of distribution space, 27,000 square feet of office space and an additional 12,300 square feet of freezer/cooler area. It also features 58 dock doors, 132 trailer spots and a total of 462 parking spaces. The nearby Route 55 provides easy access throughout the area, while neighborhood amenities include eateries, retailers, hotels, pharmacies and banks.
Cushman & Wakefield Managing Director Matthew Marshall, Director Brian Hilger and Senior Director Gerry Blinebury brokered the transaction on behalf of the seller.
"This significant facility sale to F&S Produce represents a successful outcome of job retention and economic growth in the City of Vineland and for the state of New Jersey," Marshall said in a prepared statement.
The property was previously owned by Pillsbury, which merged with General Mills in 2001.
Image courtesy of Cushman & Wakefield