NJ Eyes Largest Single-State Offshore Wind Installation
The state is working toward 1,100 megawatts of offshore wind capacity to start construction before the federal tax credits expire.
By Anca Gagiuc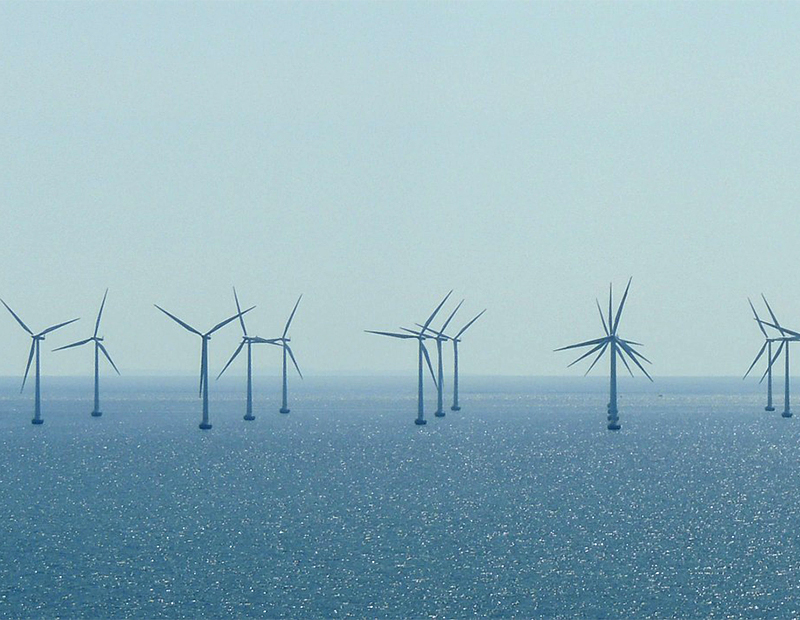 The New Jersey Board of Public Utilities (NJBPU) has voted unanimously to open an application window for 1,100 megawatts of offshore wind capacity. The action marks the largest single-state offshore wind solicitation in the U.S.
The order occurred shortly after Governor Phil Murphy called on the board to open two additional 1,200-megawatt solicitations of offshore capacity—one in 2020 and the other in 2022. These measures set the way toward meeting the state's goal of 3,500 megawatts of offshore wind by 2030 and couple with the Governor's plan to transform New Jersey into a 100 percent clean energy state by 2050.
"In the span of just nine months, New Jersey has vaulted to the front of the pack in establishing this cutting-edge industry," Governor Murphy said in prepared remarks. "We campaigned on rebuilding New Jersey's reputation as a clean energy leader and that involves setting an aggressive timetable on offshore wind."
Tax credits set deadline
Developers seeking to build offshore wind facilities in federal waters have until Dec. 28, 2018, to submit applications. The Board intends to act on them by July 1, 2019, which should provide sufficient time for developers to qualify for federal investment tax credits that expire at the end of next year. These credits could save New Jersey ratepayers about 12 percent of the total project cost.
To help developers calculate net economic benefits, NJBPU has issued a guidance document as part of the release of the board order. The document, created with consistent input from the public, also includes evaluation criteria and the solicitation schedule. In addition, as part of New Jersey's offshore wind program, NJBPU proposed a rule at its July meeting that would enact on Offshore Wind Energy Certificate (OREC) Funding Mechanism that establishes how an offshore wind project is funded and how revenues earned from the project would flow back to ratepayers. The OREC rule proposal will accept public comments until Oct. 19, 2018.