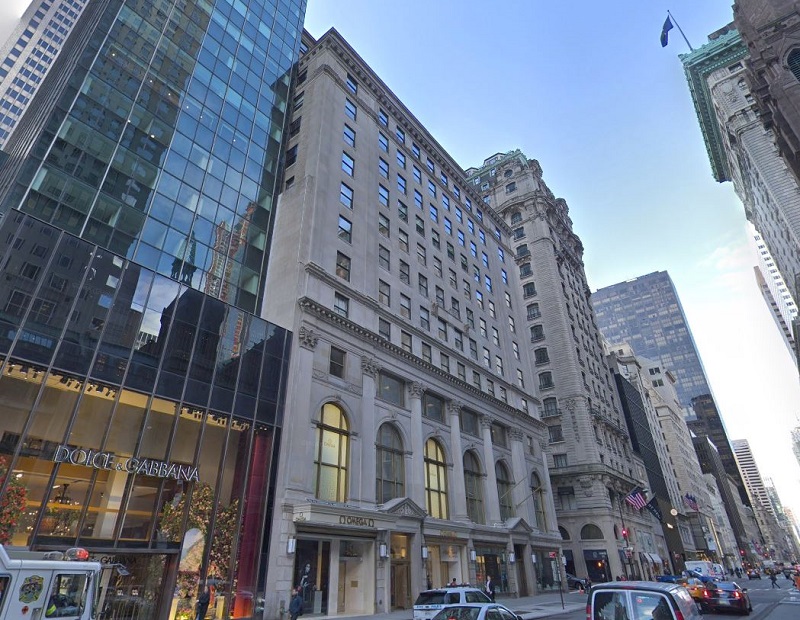 The Coca-Cola Co. has entered into an agreement to sell its 354,000-square-foot Fifth Avenue office and retail building to Nightingale Properties for $907 million, according to Commercial Observer. The soft drink company has owned the asset for more than 35 years, acquiring it from Silverstein Properties in 1983 for $57.6 million, per Yardi Matrix data.
The seller had hired a Cushman & Wakefield team led by Doug Harmon, Adam Spies and Kevin Donner to market the asset.
The historic structure rises 18 stories at 711 Fifth Ave. in Manhattan's Plaza District, immediately south of Trump Tower and three blocks from Central Park. Constructed in 1927, the property initially served as NBC's headquarters, prior to the 1933 move to 30 Rockefeller Plaza. Columbia Pictures moved in shortly after NBC's departure.
Today, in addition to its core office component, the structure houses some 75,000 square feet of retail on the lower three floors. Coca-Cola last renovated the property in 2013. Office tenants at the building include Sandler Capital Management, Allen & Co. and National Geographic, according to Yardi Matrix. Up until 2017, Ralph Lauren operated a flagship store out of 38,638 square feet on the first floor, alongside a number of other high-end retailers.
In March, SL Green traded a 460,000-square-foot office asset just half a mile down the road from Coca-Cola's property. The buyer, Savanna, paid more than $380 million for the Class A property.