By Barbra Murray, Contributing Editor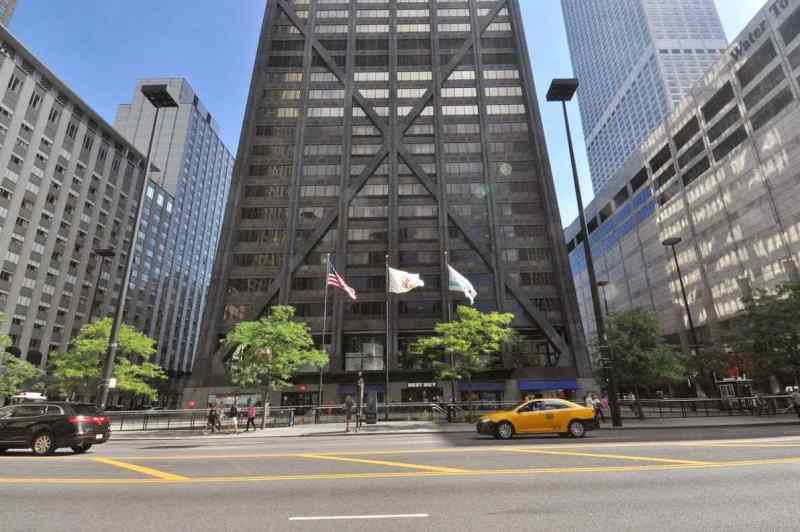 The renowned John Hancock Center mixed-use tower in Chicago features a premier 190,000-square-foot retail segment, and Newmark Grubb Knight Frank has just been tapped to serve as its exclusive leasing agent by the owners of the space, a joint venture that includes Madison Capital and Prudential Real Estate Investors.
The space has prominence on its side. "The John Hancock Center is widely recognized as an iconic structure that defines the North end of Chicago's great skyline," Gregory Kirsch, executive managing director with NGKF, told Commercial Property Executive. "'I'm at the John Hancock Building' says it all."
The 100-story office and residential skyscraper carries the notable address of 875 N. Michigan Ave., and with a height 1,127 feet, is one of the tallest buildings in the world.
While the property's retail space is currently 100 percent occupied, lease expirations are scheduled in the first quarter of 2015, allowing for new tenant opportunities. NGKF will have its eye on reeling in world-class retailers. And the John Hancock Center, NGKF says, has the requisite allure.
"This icon's presence on the [Magnificent Mile] provides a phenomenal opportunity for any retailer to occupy a piece of one of America's premier retail streets," Kirsch said. "NGKF's experience as leasing agent for another Chicago architectural icon, the Wrigley Building, has shown us that being a part of something unique, a destination on any tourist's itinerary has tremendous value for both sales potential and branding."
With new tenants will come new rental rates. And, as is the case with all high-street retail, John Hancock Center retail will come at a premium. According to NGKF's research, small-shop asking rates along Michigan Avenue are now at $500 per square-foot, an increase of more than 30 percent in the last 24 months. And the rates seem to grow with every quarter.
The demand sources for retail are plentiful. From 2011 to 2013, annual tourism in Chicago swelled from 40 million visitors to more than 46 million, according to figures released by the City.
"Chicago is landing on more lists for international tourists," Kirsch said. "Also, it's still the number one destination for Midwest tourists, and that dynamic has historically driven retailer sales performance."  And the numbers are expected to continue to rise; last month, Mayor Rahm Emanuel expanded Chicago's goal for annual tourists from 50 million to 55 million by 2020. 
In addition to rising tourism numbers, residential growth is bolstering the Windy City's retail sector. As Emmanuel has stated publicly, Chicago maintains the fastest residential growth in its central business district than any other city in the country.
NGKF has hit the ground running with its new assignment. "We are already seeing significant interest from prominent retail brands excited to penetrate this very tight marketplace," Kirsch added.