By Alex Ciorogar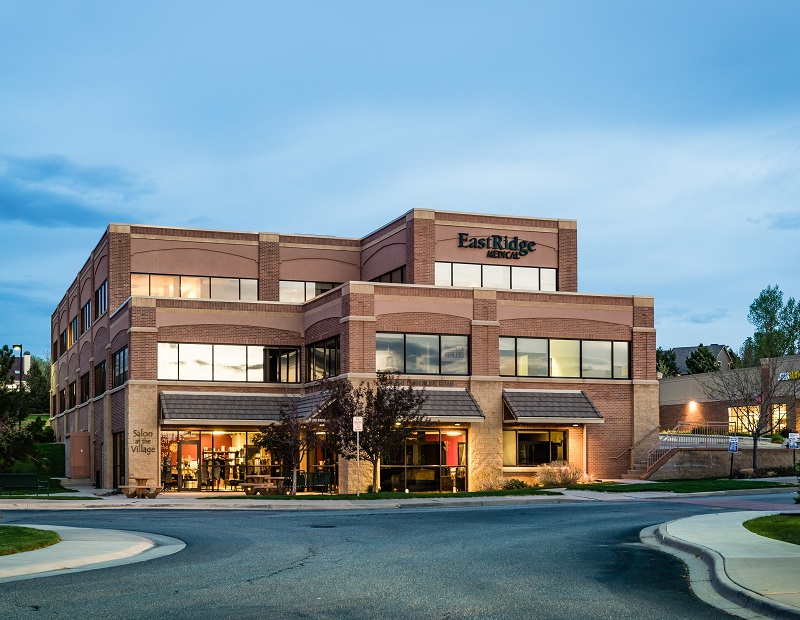 Greenwood Village-based NexGen Properties has purchased EastRidge, a medical office building located at 6660 Timberline Road in Highlands Ranch, Colo., for $4.73 million. The company bought the asset from LNR Partners through the Ten-X auction platform.
Built in 2005, the 23,119-square-foot medical facility was 90 percent leased to nine tenants at the time of the deal, according to Transwestern. Five tenants have been leasing space in the building for more than 10 years. Dunton Commercial and NexGen Properties will be managing the property, and the new owner plans to develop the unfinished space in the lower level.
Managing Directors Brad Cohen and Larry Thiel and Lauren Quiram, associate, of Transwestern's Denver Capital Markets Group arranged the transaction on behalf of the seller.
"It's rare that a bank-owned medical office building comes on the market, much less in Highlands Ranch where there are only 11 medical buildings total, so this asset generated a substantial amount of interest among investors. The property's tenancy, location and accessibility are all incredibly strong and we believe NexGen is an excellent buyer for this asset," said Cohen in a prepared statement.
In January 2018, Transwestern brokered the sale of Highland Place, a 54,557-square-foot, mixed-use property in Denver for $24.5 million.
Image courtesy of Transwestern