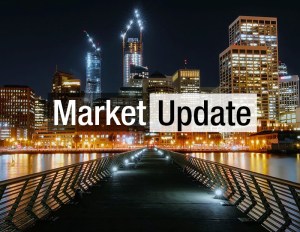 At the end of April, office vacancy in Manhattan hit 10.4 percent, CommercialEdge data shows, well below the national rate of 15.3 percent. This marks a 70-basis-point drop month-over-month in the borough, though vacancies are still 206 basis points higher year-over-year. Manhattan's office vacancy was lowest among gateway markets, which encompassed a broad spectrum, from Boston (11.8 percent) to Chicago (16.4 percent).
Manhattan's Tribeca submarket had one of the tightest vacancy rates in the market, at 5.8 percent. Despite a flurry of development activity in the area, no new major office projects have delivered specifically within Tribeca since 2013, limiting availability. Tribeca's resilience may be put to the test as rents continue to fall across Manhattan and in the city's other boroughs.
Brooklyn, consistently one of the top markets for office development nationwide prior to the downturn, registered vacancy at 15.2 percent in April. While there was only a modest, 14-basis-point decrease from March, vacancies are up 251 basis points over the year. Brooklyn's vacancies are bifurcated between Class A and B assets: Class A vacancy was at 24.8 percent in April—one of the highest rates in the country—while older, Class B stock vacancy clocked in at a tight 6.1 percent, one of the lowest nationwide.
CommercialEdge covers 8M+ property records in the United States. View the latest CommercialEdge national monthly office report here.