By Barbra Murray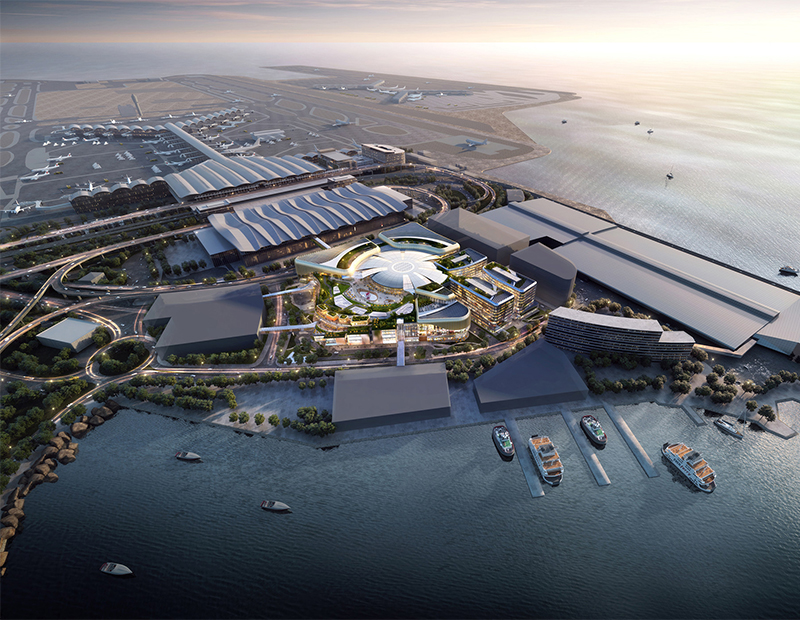 New World Development Co. Ltd. just added a $2.5 billion project to its list of commitments, having emerged victorious in the competition to build on two sites at Skycity, the 60-acre commercial development at Hong Kong International Airport. With the contract from the Airport Authority Hong Kong in hand, New World is positioned to erect a 3.8 million-square-foot mixed-use property that will hold the distinction of being the largest entertainment destination in Hong Kong.
Due to take shape on sites A2 and A3 at Skycity, New World's project will offer ample room for work and even more for play. In addition to 570,000 square feet of premier office space, the development will feature 2.1 million square feet of retail and dining space and 570,000 square feet of experience-based entertainment venues. It's a project that will be unified by a single, prominent theme: cutting-edge technology. "The Group will inject ground-breaking creative and technological elements into the project, creating a world-class entertainment and retail landmark that combines learning, exploration and adventure," Adrian Cheng, executive vice chairman & general manager with New World Development Co. Ltd., said in a prepared statement.
The remaining space at New World's property will be dedicated to public facilities and parking accommodations.
Acting through its subsidiary, Roxy Ltd., New World will wear more than one hat for its Skycity endeavor, taking on design and management duties, in addition to development responsibilities. And the company will finance the project as well. Construction activity will take place in phases and reach completion between 2023 and 2027.
Mixed-use multi-tasking
New World's securing of the contract to develop at Skycity means the real estate company will have to juggle two major mixed-use undertakings. New World is in the midst of developing Victoria Dockside, a $2.6 billion project that will yield 3 million square feet of office, residential, lodging and leisure offerings along Hong Kong's Tsim Sha Tsui waterfront.
Image courtesy of New World Development Co. Ltd.