By IvyLee Rosario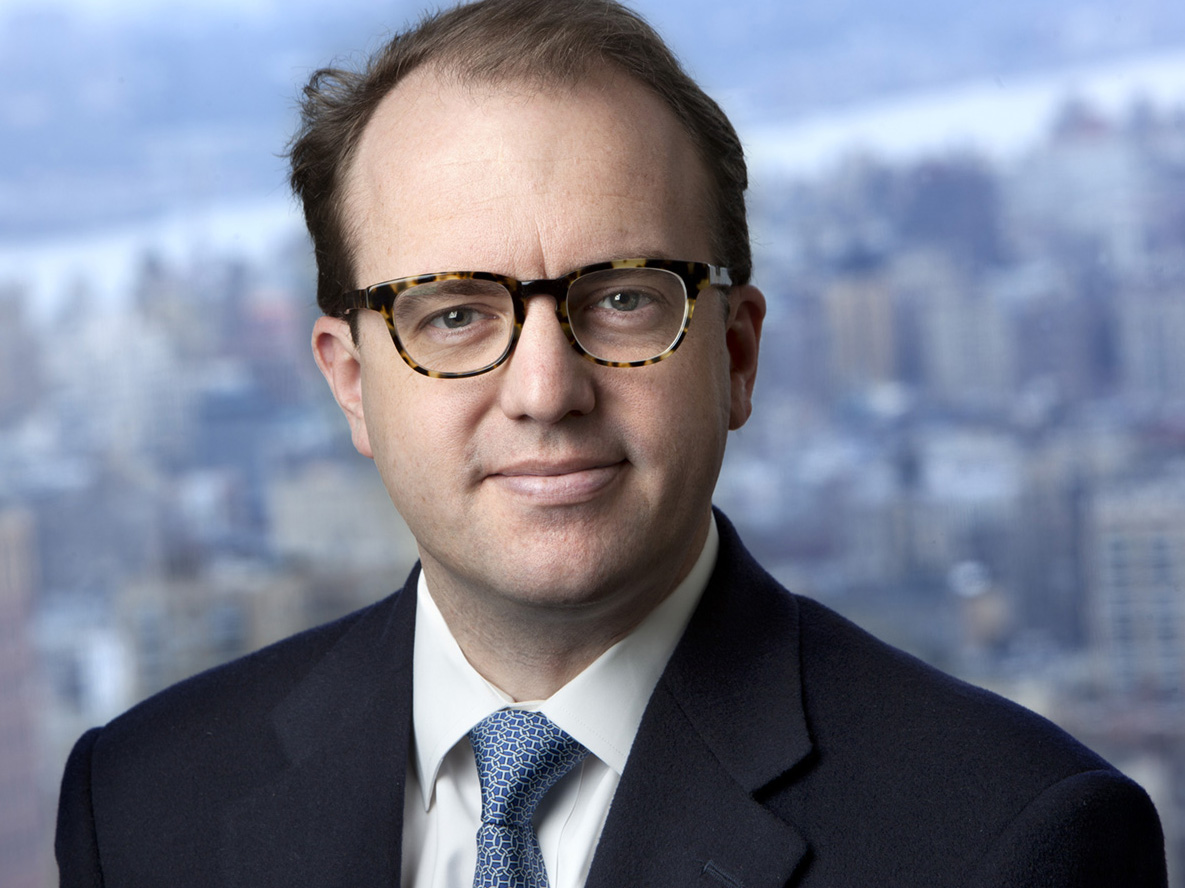 Hospitality investor and developer MCR Development is behind some of today's most innovative hotel projects. At John F. Kennedy International Airport in New York City, the firm is developing a hotel that will incorporate the TWA Flight Center, a long-closed facility considered a masterpiece of 20th-century architecture. Tyler Morse, the firm's CEO, recently discussed the outlook for hospitality real estate, MCR's eclectic business strategy and its signature projects.
Please tell us about MCR's business lines, leadership team and current activities.
We were founded 10 years ago and now we own 90 hotels in 23 states. We have 3,000 employees. (Our leadership team) has been together in its entirety over the past 10 years, both the senior team and a lot of our other executives in both the New York and Dallas offices. No one has left MCR since joining the company, so we're proud of that. Our IRRs to our investors have been roughly 20 percent per annum since inception, and last year we won the Partnership Circle Award with Marriott. We own 50 Marriott Hotels and 30 Hilton Hotels.
We operate and own all of the hotels that we run, meaning we don't do any third-party property management. We have invested a little over $700 million in equity so far, and our portfolio is valued at roughly $2 billion. We have built 15 hotels from the ground up, and we have acquired quite a few along the way. We've done a couple of adaptive reuse projects and are currently building five hotels.
Any specific markets you'll be targeting next?
We are generally market-agnostic. We'll go to any market; we look at the local supply-and-demand characteristics. We own hotels sometimes in tertiary markets that have been terrific investments, like Egg Harbor, N.J.; White Marsh, Md.; and Avondale, Ariz. But it all has to do with local supply and demand. We find that quite often institutional investors target gateway cities and invest a ton of money, and sometimes that works, sometimes it doesn't work. The gateway cities can sometimes have very high volatility because there's a lot of capital chasing real estate investments in those cities. When they fall, they fall pretty hard. Whereas the volatility outside of the top 10 markets is much more manageable and much more muted. … We have some investments in New York, some of the big cities in Florida, Houston, but we also have investments in very small markets.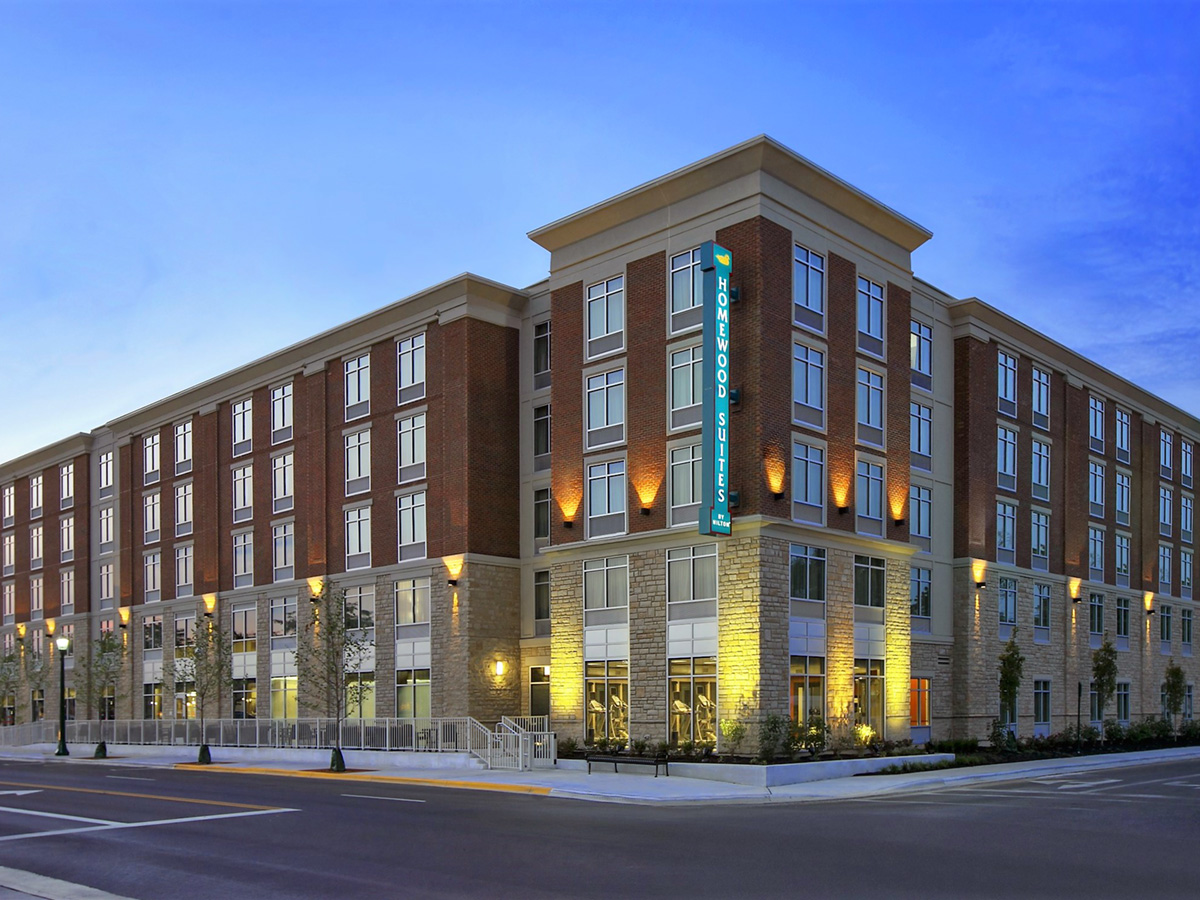 Are there any markets you think are undersupplied or oversupplied?
If you go back over the last six years, the average supply growth per year has not exceeded 1 percent of supply (nationally). … The normal hotel industry growth is 2 percent over the last 40-plus years. We've had muted supply growth. However, if you look at New York, it has 50 percent supply over the past six years, Miami has more than 50 percent, Nashville is crazy, Austin has a ton of new supply and San Francisco is starting to get it. (Institutional investors are) following each other to these markets. So if … you only have over 1 percent of industry supply growth across the nation and you have these big cities with massive amounts of supply growth, that means there is little to no new supply growth in these other markets, and those are the ones we want to focus on.
What are the major trends on your radar?
One thing I'm very excited about is (that) Airbnb was effectively eradicated from New York City, via some legislation that was signed (in October) by Gov. (Andrew) Cuomo. That's very helpful to the hotel market, generally speaking. We're seeing a big anti-Airbnb push going on in Los Angeles, in South Florida and a variety of other markets right now. Airbnb wasn't much of a competitor in the first place, but there was a lot of concern about their growth. I think them being off the landscape is a positive thing for the hotel industry.
I've seen recently the hotel business from a brand standpoint has turned into an oligopoly, not dissimilar from (the) three big car companies in America and three big air carriers. … Kind of the natural state of a mature business, so I think that's actually good for the industry. Marriott does a terrific job of running its brand; so does Hilton. InterContinental Hotels would probably be the third, and then customers can earn their points at more properties. This allows them to accumulate more points, so there's a network effect in the strength of these companies coming together. I think it was a very good and creative transaction for Marriott when they bought Starwood Hotels.
I think you are seeing people traveling to a greater degree. The number of nights spent out on the road per capita in America has continued to go up over the past 35 years, and it continues as we speak. Even though RevPAR has been slowing down this past year, we'll worry about that in the long term because the discount carriers—Southwest, JetBlue and Spirit Airways—continue to have discount fares. Now you can fly to Florida for $39, and that's a pretty good reason to go see your customers, to go visit your family, so the incidence of room nights spent out on the road from a leisure and a business standpoint has been going up over the last 35 years . … I like the demographic trends behind the industry.
Do you expect development to pick up in any hospitality categories?
You're going to see more and more adaptive reuse projects. They create a more interesting environment for people to spend time in. Frankly, as buildings get older, sometimes the good ones age well and lend themselves to adaptive reuse, and the bad ones will be torn down and something new and contemporary will replace it. You kind of see a bifurcation of the market where it's either new and shiny or an adaptive-reuse kind of old and cool. We have a variety of other products—The Highline Hotel in Manhattan, the TWA Hotel at JFK Airport—and those are (unique), highly specialized products. …
The customer, generally speaking, is willing to pay a premium because it's a special building. … The High Line Hotel here in New York City is up about 10 percent in revenue so far this year, whereas the (overall) market in Manhattan is down 7 percent, so I think that's a testament to people being attracted to unique buildings.
If you look at the four major food groups in real estate—office, industrial, (multifamily) and retail—I think they all have pretty stiff headwinds in front of them. (In the office sector), there's the average square footage per tenant. It used to be 300 square feet per person … and now it's down to about 225. Now there's talk of it going down to about 150 square feet per person, so that's just less office space needed on a per-capita basis. That's a pretty big negative demographic trend.
Retail, obviously, is competing more and more every day with Amazon and Jet and the other direct-to-consumer businesses. Industrial is what it is. It's a low-yielding business, but it will always be around. Multifamily is largely driven by Fannie and Freddie from a financing perspective.
The hotel industry continues to grow organically both because of population growth in America and the higher incidence of nights per capita spent on the road. Air travel is so extraordinarily safe these days that it's easy to take a quick little vacation for the weekend or go visit a customer for a day. I like the positive demographic trends that are behind the hospitality business.
How did you get involved in the TWA Flight Center project?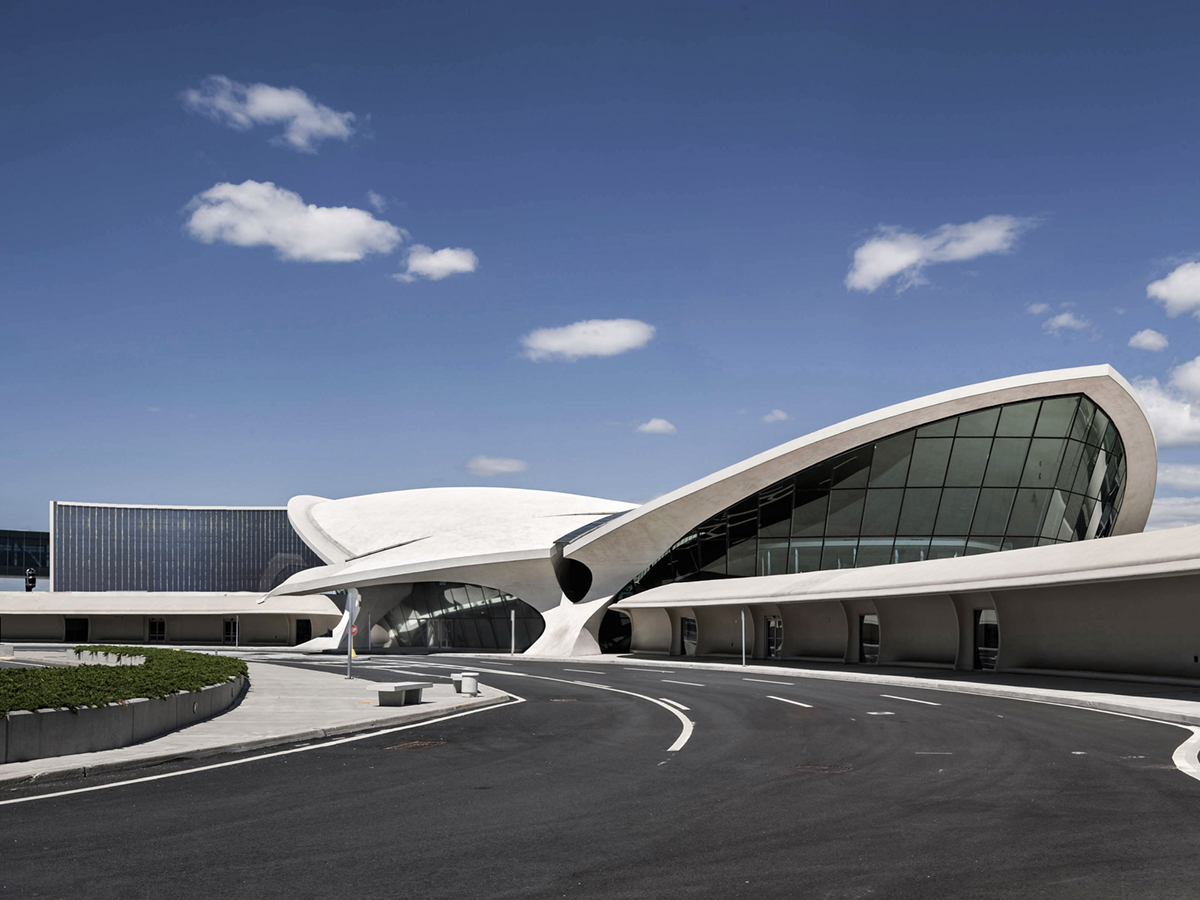 It's one of the most important buildings in America, and I had been interested in foll owing it, just as a fan of architecture, for quite some time. The building has been dark for 16 years and it's Eero Saarinen's masterpiece. He's the guy that did the St. Louis (Gateway) Arch, Dulles Airport, Black Rock—the CBS headquarters in Manhattan—and the U.S. Embassy in London. We participated in an RFP on this project that was put forth by the Port Authority of New York and New Jersey. We beat out Related, Ian Schrager, Steve Witkoff and Donald Trump.
Why is a hotel a good fit for this historic space?
A hotel is a great use for this building. Airport hotels financially work well. They are at most airports, (so) it's really quite rare that JFK does not have a full-service hotel at the airport. There's plenty of demand for a hotel at the airport, and because this is a special building, it's really going to be more than just an airport hotel. We are going to have eight restaurants, six bars, a huge 200,000-square-foot-lobby, which will be the entirety of the Eero Saarinen TWA Flight Center. We'll have a lot of meeting and event space, so you'll be going to conferences in this building, flying into Kennedy, going to your conference and then flying back to your hometown without having to drive on the Van Wyck (Expressway) into New York City. It's a $265 million development project, and it's really exciting to bring this building back to life in Kennedy.
What will be attractive about this location?
We think this (will meet) a broad-based demand. JFK is a unique airport in that 50 percent of its traffic is international. So we're going to have people coming in from Japan, Dubai, London, Sao Paulo and Rio, as well as Miami, Chicago, Dallas, New York, Los Angeles, San Francisco. Forty percent of people that arrive in America for the first time … land in JFK airport. So you have a lot of people who have heard about the building, read about the building, want to come by and see it. …
You'll have business travelers who come to New York all the time who want to use the building for what we call "a night and a flight." So your flight leaves at 5:30 or 6 a.m., and rather than getting up at two in the morning and driving from Manhattan or wherever you're staying, you can stay out at the airport and have a quick commute to your plane in the morning.
What are your plans for the structure and interior of that landmark?
The building is on the National Register of Historic Places and we're restoring the building to exactly how it was when it was originally built in 1962. Our intent is not to change (it) but to restore the building to its historic grandeur. That is the whole business model, so we are not trying to deviate from the historic program. The hotel rooms in this project (will be) about 80 feet away from the existing Saarinen building, so they are not inside of the historic structure; they are separate.
How was the High Line Hotel different, and how did it come together?
It came about opportunistically. Some partners we've worked with in the past had been working in West Chelsea (in Midtown Manhattan) for a little while, and we had the opportunity to purchase a building from the General Theological Seminary, the seminary of the Episcopalian church, and convert it into a hotel. It was a very challenging project from a zoning and entitlement standpoint. That's why it took so long to get finished, but it turned out to be a great product, and it was worth the wait. People really enjoy the building and enjoy the meeting space in it.
The building was in need of significant capital, but putting capital into a historic building can be very difficult. … There was a lot of creativity needed in terms of getting the right approvals at the right time so that we could spend the money to fix up the building. One of the bigger challenges was (that) one month after (we purchased) the building, Hurricane Sandy came along and filled the building with salt water. That flooded the elevator machine room and all of the pumps and the internal domestic hot and cold water system. All of those systems had to be replaced immediately … so that was tricky.
It's a collegiate gothic building designed by Charles Coolidge Haight, who designed the quads at Yale and was a very famous collegiate designer architect back in the 19th century. Despite the High Line being more of a train motif because of the High Line railway, this was a collegiate gothic building, so we needed to stay in the vocabulary of these buildings. Navigating through some of those conceptual issues was actually kind of fun. That was part of the challenge of the project, but then also simultaneously trying to incorp orate different historic components of the building into the design.
Originally appearing in the December 2016 issue of CPE.