November 11, 2011
By Nicholas Ziegler, News Editor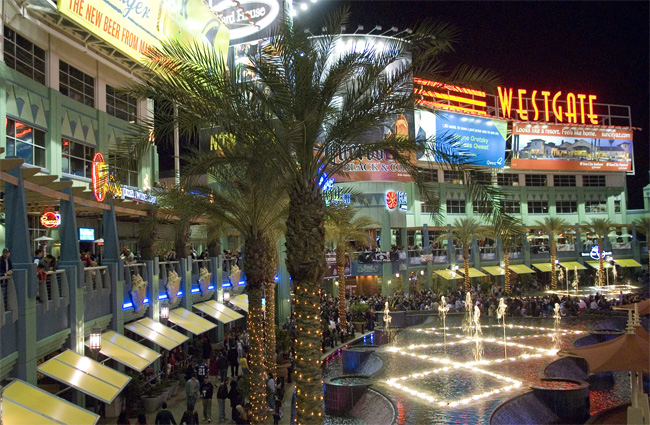 As of Nov. 1, Teetsel Properties, asset manager of the mixed-use Phoenix-area Westgate City Center, has decided to change course. The firm brought in three new companies to help revitalize the 400,000-square-foot shopping destination just in time for the holiday season: Vestar has been named the new property manager, and both CBRE Group, Inc. and The Corritore Co. will serve as leasing brokers.
Developed in 2006, Westgate is a ten-building, mixed-use retail and entertainment plaza. It contains more than 265,000 square feet of retail space, housing tenants including Jimmy Buffett's Margaritaville and AMC Theatres, and also features 130,000 square feet of office space, leased to tenants including DeVry University. According to a press release, Westgate sees 10 million visitors each year, and the development is located adjacent to the University of Phoenix Stadium, home of the NFL's Arizona Cardinals.
"With very little new construction and a majority of the high-profile vacancy from the bottom point of the 2009 recession having already been picked over, projects like Westgate are in a great position to benefit from the increased demand," John Corritore, president of The Corritore Co.,, told Commercial Property Executive.
The Phoenix area's retail scene has been marked by steady retail vacancy but has seen a slow rise in sale over the last few quarters, according to a research report by commercial real estate services firm NAI Horizon. Corritore was also correct in his assertion that vacancy has dropped, putting Westgate in an advantageous position: "Construction activity declined [in the third quarter of 2011] to 88.012 square feet, remaining at a low historic level," the report noted.
With three different sectors – retail, entertainment and office – in one property, Teetsel has planned to diversity efforts in order to "maximize the value of each," according to Jeff Teetsel, principal.
"Westgate is certainly already well established on the entertainment front," Teetsel told CPE. "With capital available for tenant improvements and leasing commissions, and a strong office-leasing team and marketing effort, we expect to be well positioned to capture office-tenant demand going forward."