By Anca Gagiuc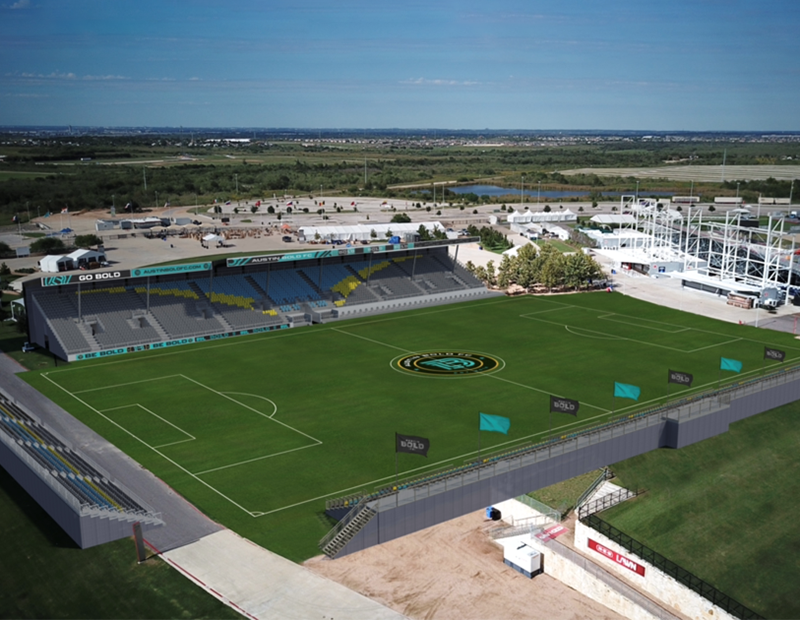 Austin Bold FC, Austin's locally owned professional soccer team, is getting its own soccer stadium in southeast Austin. The United Soccer League's Austin Bold FC broke ground on a 5,000-seat venue adjacent to Circuit of The Americas (COTA), which marks the first soccer-specific stadium to be built in the metro.
The placement of the venue in the heart of COTA enables Austin Bold FC to take advantage of existing infrastructure and amenities, such as parking and concessions. Thus, the $5 million construction cost, privately financed by local ownership, can be invested directly into the stadium itself.
Stadium fact sheet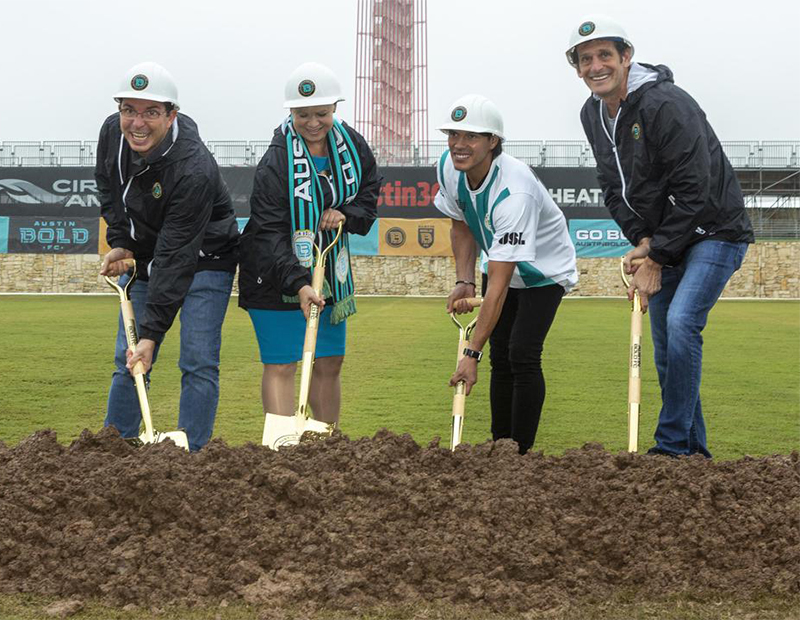 Bold Stadium will include a covered grandstand designed and positioned so that at kick-off, most fans will be seated in the shade. Furthermore, all seats will be individual chairs with chairbacks, and fans can choose from one of 60 bar-style stadium seats, complete with bar stools and a table-top drink rail, all located next to a concession stand. The pitch will feature a multi-layered drainage system, premium root layer and computerized irrigation system, and the turf will consist of two grass types. Four 65-foot high-corner posts will house the newest LED lighting to meet the USL guidelines and International Broadcasting standards, while being environmentally considerate. The new stadium is scheduled for delivery at the start of the 2019 season.
"The Austin soccer community is passionate about the sport, and we're committed to building a stadium and offering a fan experience that's exciting, enjoyable and affordable for families and close to the action," Bobby Epstein, chairman of Austin Bold FC, said in prepared remarks. "We've also gone to great lengths on the technical design and quality of the field we're installing. This will be a premier pitch, where veteran players and future stars alike will want to compete."
Earlier this year, Austin City Council approved a plan for a new Major League Soccer stadium in the city. The $190 million venue will occupy 24 acres at 10414 McKalla Place, close to The Domain.
Images courtesy of Austin Bold FC