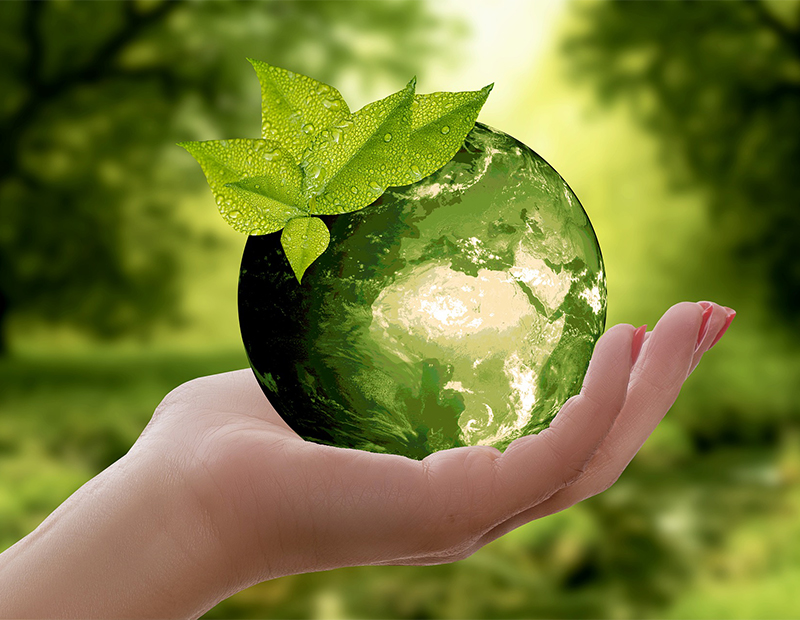 New Mexico Governor Michelle Lujan Grisham has signed energy legislation that mandates New Mexico's major electric utilities to get 100 percent of their power from carbon-free sources by 2045. This means more solar panels and wind turbines as the state sets high renewable energy goals. New Mexico is the third-largest producer of crude oil in the U.S., and more than half of the state's electricity comes from burning coal.
The measure behind the Energy Transition Act targets investor-owned utilities and rural electric cooperatives and demands they get at least half of their electricity from renewable sources by 2030, 80 percent by 2040 and turn 100 percent carbon-free by 2045. Electric co-ops would have until 2050 to meet the goal. The new targets put New Mexico next to California, Hawaii, New York, Massachusetts, Minnesota and Wisconsin, all officially aiming for carbon-free power.
"In every corner of this state, advocates, utilities, young adults, unions, elected officials and families came together to push for and, today, enact this transformational law. The Energy Transition Act fundamentally changes the dynamic in New Mexico. This legislation is a promise to future generations of New Mexicans, who will benefit from both a cleaner environment and a more robust energy economy with exciting career and job opportunities. Crucially, the Energy Transition Act does not leave affected workers and neighbors behind," Grisham said in a prepared statement.
Phasing out coal-fired stations
Moreover, plans have been mapped out to close the 847-megawatt coal-fired San Juan Generating Station near Farmington, N.M., owned by PNM Resources and operated by the Public Service Co. of New Mexico. Two of the plant's four units were closed in 2017 and one exploded in mid-March 2018, which rendered it inoperable. The remaining unit is planned for closing in 2022, which will push ratepayers to other energy alternatives currently being drafted, saving them about $3 to $4 a month on average, according to PNM. The company's current renewable energy portfolio generates enough electricity to power more than 154,000 average homes.
Two other coal-fired power plants will remain operational in the state: the 1,636-megawatt Four Corners Generating Station in San Juan County and Escalante Generating Station, a 257-megawatt facility in McKinley County.
"PNM is fully aware of the challenges this legislation places squarely on our company, but we know there is no better place than New Mexico to grow the renewable energy economy," added Pat Vincent-Collawn, PNM Resources' president & CEO.