By Alex Girda, Associate Editor
The Kaiser Permanente health network was expanded with the recent opening of a new Baltimore facility. The integrated care delivery system inaugurated the Kaiser Permanente Baltimore Harbor Medical Center.
Located at 815 East Pratt St. in the city's downtown, the new medical center offers a total of 19,000 square feet of space. Consisting of nine provider offices and 17 exam rooms, the facility will offer a wide array of services including Medicine/Family Practice, OB/GYN, Laboratory, Pharmacy, and General Radiology, while Mammography is also available.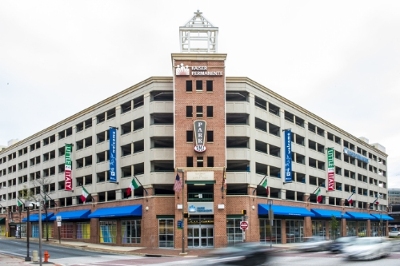 Baltimore's economy is heavily reliant on the health services sector. According to the Bureau of Labor Statistics, the education and health services sector added the largest number of jobs over the twelve months ending in March 2015, with roughly 8,000 new positions created during that interval. The Baltimore medical office submarket has a total inventory of more than ten million square feet of space.
Kaiser Permanente of the Mid-Atlantic States has received the highest national rating of 5.0 for Private and Medicare plans. The plan is one of only two to have been awarded the rating in the nation, meaning that it currently ranks among the top three percent of all national plans.