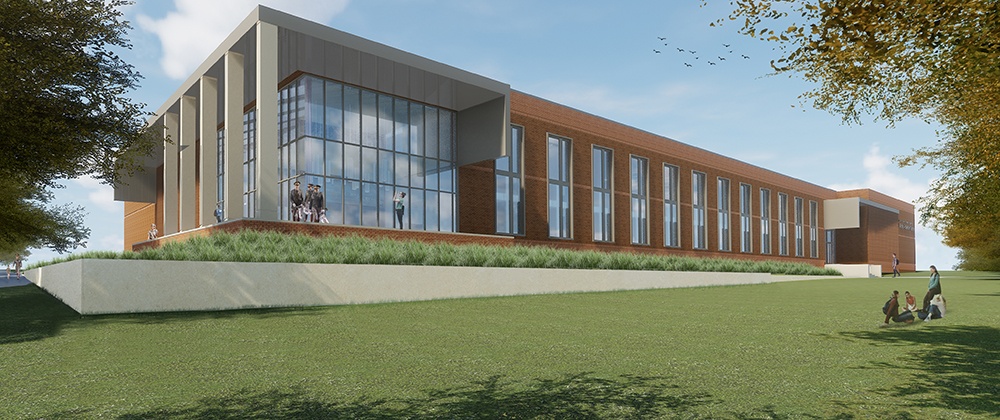 Texas A&M University will break ground on a new $40 million music activities center at the corner of George Bush Drive and Coke Street in College Station, Texas. The new facility will replace the E.V. Adams Band Hall built in 1970. Construction is expected to be finalized by the end of summer 2019.
The team behind the project includes Brown Reynolds Watford Architects and Hammel, Green and Abrahamson Inc. The companies worked together to create a resource-efficient project, designed to LEED Silver specifications. SpawGlass will conduct construction.
Half of the funding for the $40 million project will be provided by Texas A&M, while the Texas A&M Foundation is financing the other half. The foundation has already secured $19.3 million, including a $10 million naming gift from the Ed Rachel Foundation in Corpus Christi, Texas.
Space adaptation
The Board of Regents approved the naming—John D. White '70 – Robert L. Walker '58 Music Activities Center—at its April 2016 meeting. The 70,000-square-foot center will accommodate more than 1,300 student musicians. The project will consist of:
four rehearsal halls with high quality acoustics
a 100-yard artificial turf practice field for the Aggie Band
soundproof practice rooms with extended student access
ample locker space for instrument storage
"I am excited about the capital projects that are being constructed on the campus," Texas A&M University System Chancellor John Sharp said in prepared remarks. "This band hall will be worthy of A&M's 14 choirs, orchestras and bands, including the one band that has never lost a halftime."
Image courtesy of Texas A&M