By Gail Kalinoski, Contributing Editor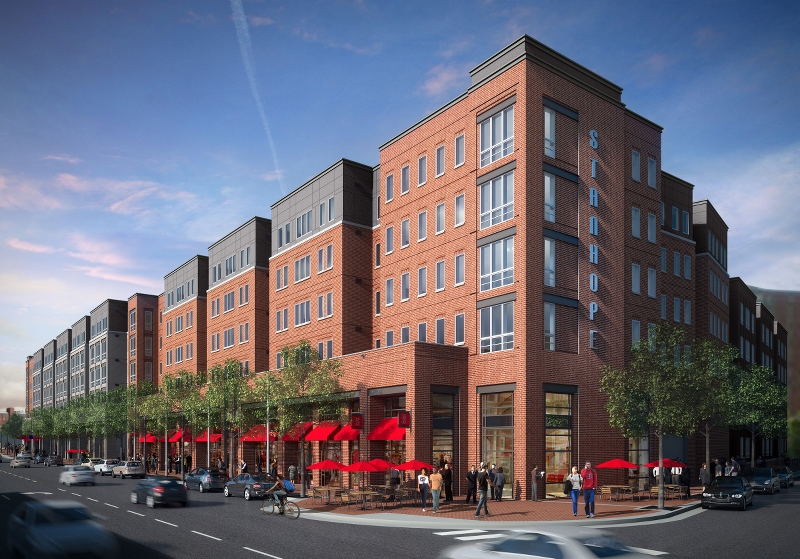 AIG Investments has provided a $75 million loan to a joint venture led by managing partner Kane Realty Corp. of Raleigh, N.C., for the Stanhope Student Apartments, a mixed-use student housing facility near North Carolina State University.
The 20-year, fixed-rate, non-recourse loan was secured by CBRE Capital Markets' Debt & Structured Finance team. Mark Fisher and Alex Furnary of CBRE's Midtown Manhattan office, along with David Meese and Tom Kobus of CBRE's Pittsburgh office, arranged the financing on behalf of the borrower.
The five-story, 300-unit, 822-bed student housing facility is fully leased. It opened this summer and serves students of N.C. State, the largest state university in North Carolina, and nearby Meredith College. The building also has 30,000 square feet of retail space, half of which is leased to CVS. IHOP restaurant and Smoothie King have also leased space, bringing the retail occupancy to about 67 percent, the Commercial Observer reported.
"AIG's experience with student housing allowed it to assess Stanhope's potential and value early on," Fisher said in a prepared statement. "The student housing portion was fully leased 30 days after it opened in July. This is truly a state-of-art facility that redefines campus living."
The property is located at 3001 Hillsborough St. in Raleigh, a short distance from N.C. State and less than a mile from Meredith College. Deck parking is provided for tenants on the same floors as their units. Apartments feature 9-foot ceilings, full washer/dryers, granite counters, large-screen TVS and full bathrooms in each bedroom. Amenities include a saltwater pool, two-story health club, cyber lounge, art studio and two-story game room.
"Kane is well known for its highly acclaimed and very successful North Hills mixed-use development. This project is another best-in-class example of this innovative developer's capabilities," Fisher added in his statement.
While this is Kane's first foray into student housing, the Raleigh-based company is well-known in the region for its mixed-use and infill development projects that include residential, office, retail, hospitality and entertainment uses. CBRE's Debt & Structured Finance team helped Kane earlier this year by arranging $29.4 million in financing for The Dartmouth, a 171-unit luxury apartment building in Raleigh. Fisher and Furnary also coordinated the financing for that project.