By Laura Calugar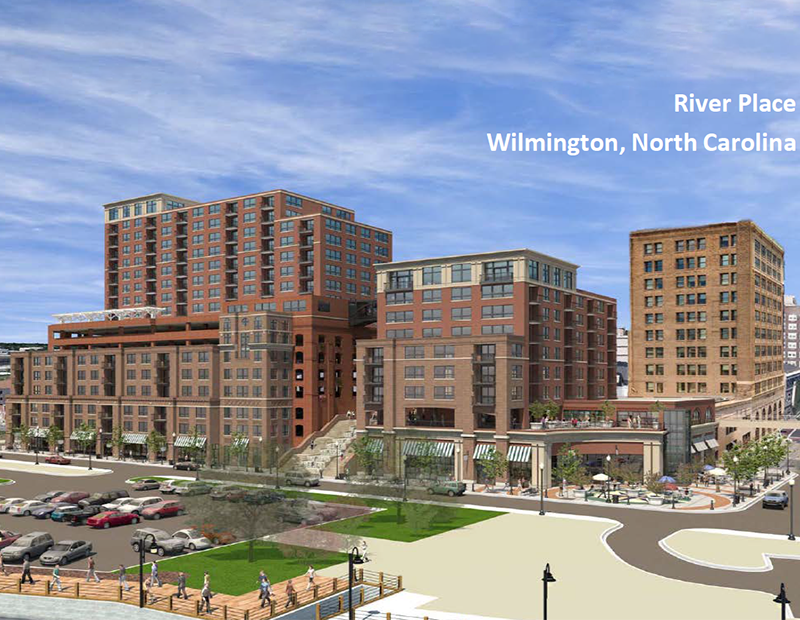 Trez Forman Capital Group has completed a $35 million construction loan for East West Partners, the developer of River Place in downtown Wilmington, N.C. As the central component of a $70 million-plus redevelopment of a municipal parking deck with a new 400-space parking garage, the 13-story project includes 92 luxury condominiums, 79 apartments and 32,000 square feet of retail space.
Located at 200 N. Water St. and fronting the Cape Fear River, River Place is close to dining, shopping and cultural activities. Restaurants, cafés and nightlife, boutique retail shops, a grocery store and the marina are all within a short walk. The apartments will have open floorplans, high-end finishes and balconies with water views. Amenities include a rooftop pool, a fitness center, a club room and concierge services.
Trez Forman is a joint venture formed in 2016 by Forman Capital and Trez Capital Group, one of Canada's largest private commercial mortgage lenders. Trez Forman Senior Originator Ryan Howard originated the loan for River Place. 
Several other developments have recently been completed or are currently underway in Wilmington. Embassy Suites Wilmington Downtown Hotel, a new 186-key riverfront property near the Wilmington Convention Center, officially began welcoming guests earlier in January.
Image courtesy of Trez Forman Capital Group