By Bogdan Odagescu, Associate Editor
Roanoke, Va.—Hilton Worldwide recently announced that the historic Hotel Roanoke & Conference Center, located in the heart of the Blue Ridge Mountains, is joining Curio – A Collection by Hilton, becoming the brand's first property in Virginia.
Built in 1882, the 330-key Tudor-style Hotel Roanoke is part of Historic Hotels of America, ranking as one of Virginia's trophy establishments. The hotel is listed on the National Register of Historic Places and is also a member of the International Association of Conference Centers.
The property still showcases aspects of its 1939 reconstruction, including marble floors and walnut paneling. Formerly a Double Tree by Hilton, the hotel is owned by Virginia Tech Real Estate Foundation and will be managed by Benchmark Resorts & Hotels. The whole project is a collaboration of Hotel Roanoke LLC, the City of Roanoke, and Virginia Tech. Upgrades and room renovations are still underway, aiming to restore the iconic aspect of the historic building. Completion is expected during the third quarter of 2016.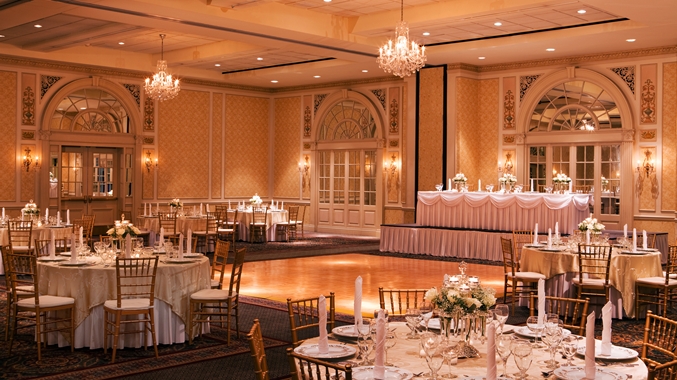 Offering in excess of 63,000 square feet of flexible space, the connected Conference Center can host events for more than 1,200 guests. The high-tech facility includes a garden courtyard, a theatre, the 5,000-square-foot Crystal Ballroom and the luscious 14,000-square-foot Roanoke Ballroom.
Other amenities include a 24-hour business center, a fully equipped fitness center, upscale food and beverage destination options, valet parking, complimentary shuttle service and electric vehicle charging station, seasonal outdoor swimming, year-round hot tub and in-room spa services.
"As a landmark with deep roots in the Roanoke community, this magnificent hotel perfectly embodies the Curio spirit of individuality and authenticity," Dianna Vaughan, global head of Curio – A Collection by Hilton, said in prepared remarks.
Curio – A Collection by Hilton holds a handpicked portfolio of more than 20 upscale and luxury hotels with a focus on character, local charm, and personality. Most Curio locations are spread throughout the United States, but the brand also holds flagship properties in Argentina, Germany, and Jamaica.
Images courtesy of Hilton.com