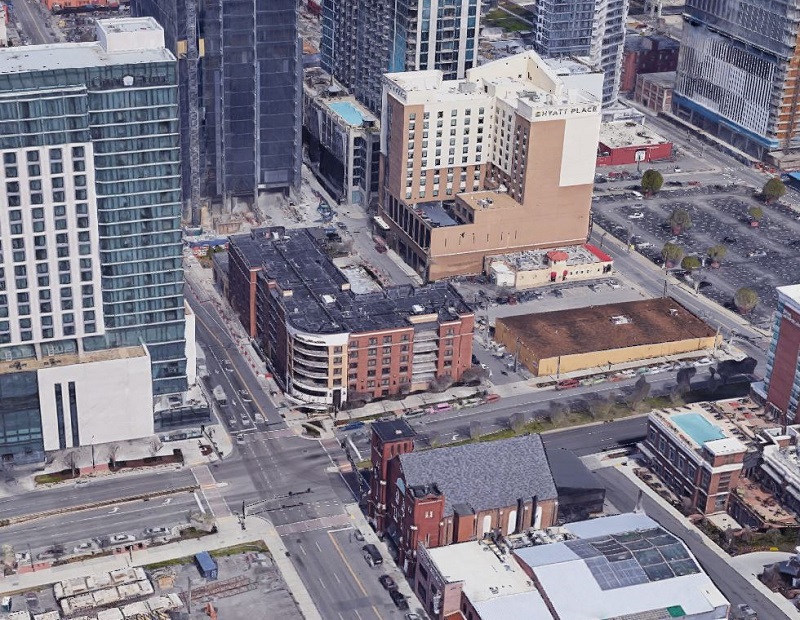 A partnership between The LCP Group and SEDCO Capital has sold the Hampton Inn & Suites Downtown Nashville, a 207-key hotel in the Music City's urban core, for $101.5 million, according to public records. The buyer, a joint venture between Nakash Holdings, Douglas Development and Triangle Capital Group, secured $89.5 million in acquisition financing through one loan from Midland National Life Insurance Co. and two from Wells Fargo.
The sale is the latest in a string of major hospitality acquisitions this year in the metro, as the city's tourism industry continues to thrive. In 2018, the Nashville Convention & Visitors Corp. estimated a record-breaking 15.2 million tourists came to the area.
The Hampton Inn, located at 310 Fourth Ave. S., is one block from both the Music City Center and the Country Music Hall of Fame and Museum. A large number of hotels are in the immediate area, with some recently trading for record-high prices: In January, the nearby Hilton Garden Inn sold for a staggering $125 million.
The Hampton last changed hands in early 2016 for $58.2 million. Shortly after the sale, LCP and SEDCO Capital embarked on a renovation and expansion project which added 53 guestrooms to the asset. Hotel amenities include a business center, 2,500 square feet of meeting space and a fitness center.