By IvyLee Rosario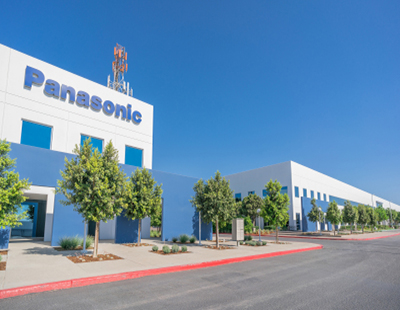 Murphy Development Corp. closed five leases this year, three of which were at The Campus at San Diego Business Park in Otay Mesa, Calif. The company originally built the office park in the mid-1980s and reacquired half of the business park from The Panasonic Corp. of North America earlier this year, renaming it in the process. 
The office campus is set to undergo $15 million in renovations. Plans call for new landscaping, energy-efficient glass on all offices, additional dock-high and grade doors, outdoor amenities, new lobbies and solar system upgrades. SDBP comprises two buildings totaling 542,19 square feet and is C-TPAT certified. Renovations are scheduled to be completed by December. The property offers convenient access to SR 905, SR 11 and SR 125. 
The leases
The U.S. Government's General Services Administration has signed a 10-year lease for 40,872 square feet of office space at the company's 2055 Sanyo Ave. building. Also at that location, kSARIA signed a three-year lease for 59,267 square feet of office and warehouse space. kSARIA was represented by Evan Knudson of CBRE. Murphy Development was represented by Bryan Teel and Ronald King of Kidder Mathews.
Brokerage and Logistics Solutions signed a five-year lease for 36,954 square feet at MDC's 2001 Sanyo Ave. building in SDBP. BLS was represented by Erik Parker of CBRE and MDC was represented by Bryan Teel and Ronald King of Kidder Mathews. When Murphy Development reacquired the 542,197-dquare-foot Panasonic campus, the company secured a five-year lease for 225,258 square feet, also at 2001 Sanyo Ave. Panasonic was represented by Brent Bohlken of Newmark Knight Frank and Bryan Teel of Kidder Mathews and Murphy represented itself.
At its 2.1 million-square-foot Siempre Viva Business Park, MDC signed a lease with Mainfreight for 24,050 square feet in Building 18, which is the first speculative building completed in Otay Mesa since 2006. Located at 2600 Melksee St., the building features a 32-foot minimum clear height, 8,000 amps of 277/480 volt power, manufacturing sewer and water capacity, concrete truck courts, wide column spacing and high dock door ratios. Nearly 98,000 square feet are available in Building 18 for immediate occupancy. Mainfreight was represented by Garrett Fena from Voit Real Estate Services and Murphy represented itself.
Future development
Murphy Development plans to start construction in early 2018 on the third building at The Campus at SDBP, a 158,000-square-foot facility offering 32-foot clear heights, manufacturing power, high dock door count and concrete truck courts within the secured campus. The building will be completed in 12 months.
MDC has also started preparations for its 79,050-square-foot Building 17, the final Class A industrial building at Siempre Viva Business Park. Located at 8500 Kerns St., Building 17 will include state-of-the-art industrial features. Construction on the building will take six months, with completion of the building anticipated for the first quarter of 2018. The facility is divisible, offering suites as small as 24,000 square feet.
Murphy Development has designed and completed in excess of 10 million square feet of corporate industrial and technology projects in San Diego. Grading has been completed at MDC's next project, Brown Field Technology Park, a 50-acre, master-planned corporate industrial development, also in Otay Mesa, where MDC will develop more than 1 million square feet of Class A industrial buildings. Current building layouts range from 80,000 to 350,000 square feet and are designed for manufacturing and distribution tenants.
"With the Otay Mesa region undergoing a surge of leasing activity this year and with availability of industrial and warehouse facilities throughout San Diego County very constrained, Murphy Development is poised to start construction on additional speculative buildings at The Campus at SDBP and Siempre Viva Business Park," said Kaitlin Arduino, executive vice president of Murphy Development, in prepared remarks.
Image courtesy of Murphy Development Corp.