By Bogdan Odagescu, Associate Editor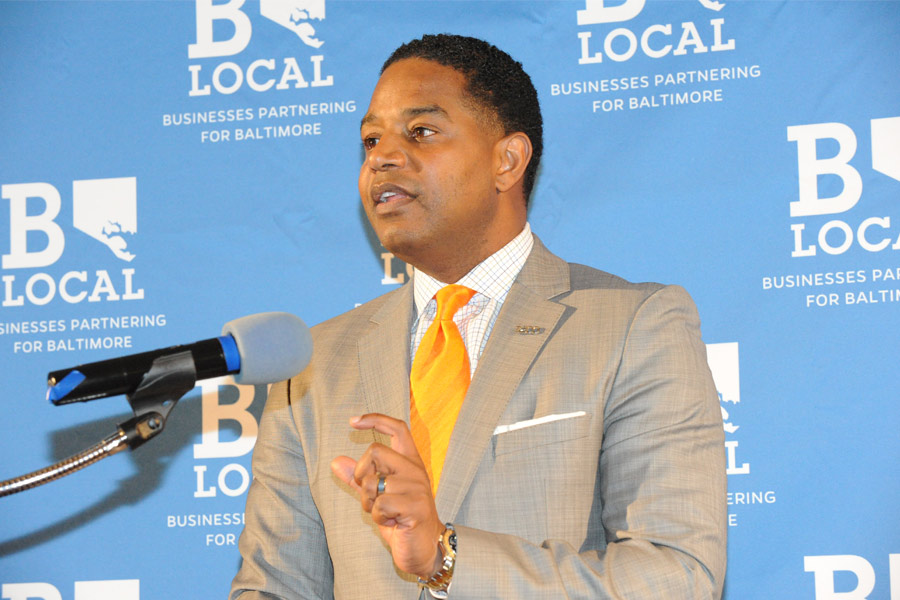 Baltimore—A group of Baltimore-area businesses recently unveiled BLocal, an initiative for broad economic inclusion in Charm City looking to invest a collectively pledged $69 million in programs to build, hire and buy locally. The launching event took place on April 4.
The BLocal plan specifically includes the hiring of residents from the most distressed neighborhoods and communities and the spending of more funds on design and construction contracts with local businesses. Not much has been disclosed yet regarding specific projects, as most participating entities are still determining how much and in what areas they plan on investing.
Put together, the BLocal companies expect to shell out at least $53 million in renovation and construction projects, with the remaining $16 million going toward services and goods acquired from businesses headed by local and minority- and women-owned entities over the next three years. Johns Hopkins University president Ronald Daniels, Johns Hopkins Hospital president Ronald Peterson, and Calvin Butler Jr., CEO of BGE, will co-chair the initiative.
"BLocal was initially inspired by a group of Johns Hopkins Trustees led by Mike Hankin, president and CEO of Brown Advisory (…) As Mike reached out to other Hopkins Trustees leading major companies in Baltimore, it quickly became apparent that many businesses in the city are committed to expanding opportunities and looking for ways to provide an even stronger economic engine for the people of Baltimore," Peterson said in a prepared statement.
This is the current list of BLocal companies: 1st Mariner Bank, A&R Development, ABS Capital Partners, Banks Contracting Co., BCT Architects, Beatty Development, BGE, Brown Advisory, Chesapeake Bay Foundation, The Cordish Cos., Cushman & Wakefield, DLA Piper, Grant Thornton LLP, Hogan Lovells, Johns Hopkins University & Health System, KPMG, Legg Mason, M&T Bank, OneBaltimore, PricewaterhouseCoopers, RSM, T. Rowe Price, Under Armour, Whiting-Turner, WPM Real Estate Management.
Image courtesy of BLocal via hopkinslocal.jhu.edu/blocal