By Charles Halladay,
Associate Director, Holliday Fenoglio Fowler L.P.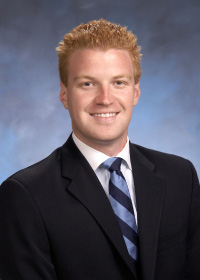 During 2011, unlike any of the other four major product types, the multi-housing sector has witnessed an unprecedented shift to development. Due to lack of yield on existing product, all-time low rates and lack of completions from 2009 through 2011, the fundamentals aligned perfectly for a developer's dream. The lack of new deliveries has also had positive effects on market fundamentals with vacancies decreasing and some markets witnessing double-digit rent growth.
Chasing Yield
Investors spent all of 2009 and 2010 focused on existing cash flow and existing product throughout the marketplace as fundamentals recovered. Over the course of 2010 and 2011 a combination of lack of product, perceived rent growth ("flight to core") and an enormous amount of capital pushed yields to historic lows. Cap rates in this asset class are hovering in the low-to-mid 4 percent range. Naturally, investors began looking elsewhere to chase yield which directed their focus on development. The ability to produce brand-new product at returns around 6 percent has proven much more attractive to capital and thus forced investors to retool their business plans.
Attractive Financial Markets
While fundamentals have improved and developers have been able to hone in on positive rent growth and improving vacancies, rates have only gotten better. 30-day LIBOR is currently 0.246 percent, where just four years ago, 30-day LIBOR was at 5.30 percent. This, coupled with spreads on construction loans at 200-250 basis points, are producing all-in construction loan rates well under 3 percent today. Not to mention banks and other capital providers have moved up the leverage curve, providing higher leveraged loans as well as loans with limited guaranties. Equity has responded favorably, as their multiples and IRR's have improved due to the strong financial packages placed on their development projects.
Demand Seen Throughout the US
In 2010 PPR reported a 123,811-unit supply deficit with demand severely outpacing the amount of supply nationally. PPR's national forecast now predicts 67,738, 125,731 and 125,542 units coming online in 2012, 2013 and 2014, respectively. Demand is forecasted to be 117,827, 137,399 and 160,890 during the same timeframe. This proves that the lack of supply seen during 2010 and 2011 has set up for a perfect first-mover's advantage for developments coming on line from 2012 to 2014. 2015 is the first year where PPR reports supply outpacing demand nationally.
Due to the overwhelming amount of construction starts scheduled, there will definitely be a premium for first-movers into markets. However, if you poll the major institutions, the majority would tell you that supply will never reach demand for core infill coastal locations. How the economy performs over the next three years will definitely have an impact on these new developments and should prove to be an interesting case study going forward.