MSD Partners LP will soon add the iconic Boca Raton Resort & Club in Boca Raton, Fla., to its portfolio. The investment advisory firm has inked a deal to acquire the 1,047-key property from an affiliate of Blackstone for an undisclosed amount.
The Boca Raton Resort last changed hands in 2004, when Blackstone came into possession of the asset and four other resorts, with the approximately $1.3 billion acquisition of luxury resorts owner and operator Boca Resorts Inc. Like Blackstone, MSD plans to be in it for the long haul. "In each of MSD's real estate investments, we maintain the mindset of a long-term steward," Coburn Packard, partner at MSD Partners LP & co-head of the company's real estate group, said in a prepared statement.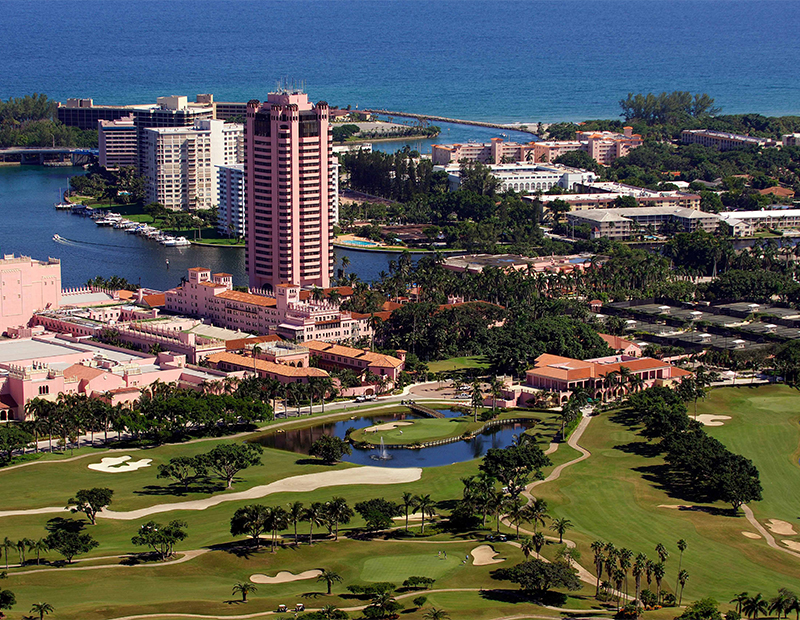 Sited on 337 acres along Lake Boca Raton, the multi-structure Boca Raton Resort made its debut in 1926. The 2.2 million-square-foot resort features 13 restaurants and bars, a 50,000-square-foot spa and 200,000 square feet of meeting space. Additional amenities at the property include two 18-hole golf courses, swimming pools, tennis courts and a 32-slip marina.
Since 2005, Blackstone has invested roughly $300 million in the Boca Raton Resort, and there's still room for growth. Boca Raton Resort offers significant redevelopment opportunity, as a notable portion of the property encompasses a Planned Unit Development entitled for residential and additional hotel density. However, a spokesperson for MSD Partners told Commercial Property Executive that it's premature to discuss specific plans right now, particularly given that the transaction has yet to close. One thing that is certain to remain the same at the Boca Raton Resort, according to the company, is the property's management under Hilton's Waldorf Astoria Hotels & Resorts brand.
Slow build
An investment advisory entity of billionaire Michael Dell, the MSD real estate group isn't an excessively acquisitive entity—its equity commitments since 2004 total $2 billion among approximately 30 real estate and real estate-related transactions—but when it invests, it often invests big. In February of this year, MSD announced that, along with partner TF Cornerstone, it will pursue the redevelopment of the Grand Hyatt New York in Midtown Manhattan into a 2 million-square-foot mixed-use destination.
MSD's acquisition of the Boca Raton Resort is on schedule to close in the second quarter of 2019. JLL marketed the property on Blackstone's behalf.