November 18, 2011
By Nicholas Ziegler, News Editor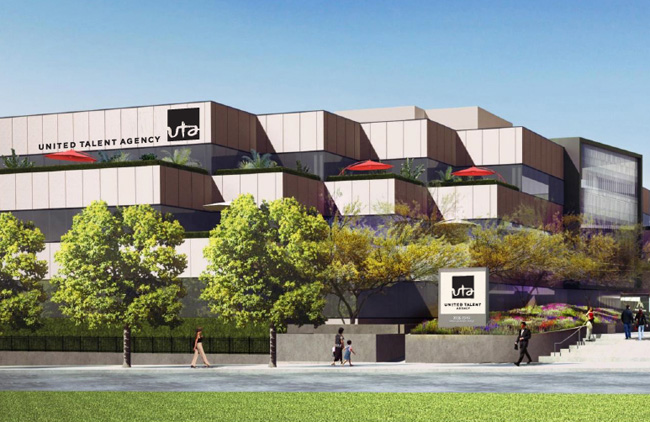 Two major firms, each on opposite ends of the country, signed big deals to move their respective headquarters to new digs this past week.
Just yesterday, NBC Sports Group announced that it's leaving its long-term home at 30 Rockefeller Plaza in Midtown Manhattan for nearby Stamford, Conn., where it will lease approximately 300,000 square feet of office, production and television-studio space. The relocation, facilitated by Cassidy Turley, will bring all elements of the NBC studios under one roof for the first time. NBC Sports is responsible for a wide array of programming, including the Olympic Games, the NFL and the PGA tour, among others.
"Cassidy Turley was involved with NBC Sports Group from the very beginning of the strategic decision making process regarding this major relocation to Stamford," Michael Norris, managing director & principal at Cassidy Turley, said.
On Tuesday, United Talent Agency, one of the world's largest talent and literary agencies, singed a long-term lease for approximately 120,000 square feet in 9336-9346 Civic Center Dr. in Beverly Hills, which will be renamed UTA Plaza. UTA will be the sole tenant of the 9336 building and will also be a primary tenant of the adjoining 9346 building. The two buildings and campus are in the final stages of a comprehensive expansion and renovation, and UTA will begin its own multi-million dollar interior and exterior build-out in early 2012. UTA plans to move its 350 employees into the new building in late 2012.
Tishman Speyer brokered the deal. UTA presently occupies 80,000 square feet as the primary tenant of Wilshire Rodeo Plaza at 9560 Wilshire Blvd. The block-long structure, located between Camden and Rodeo Drives, has been the agency's home since its formation in 1991.