By Anca Gagiuc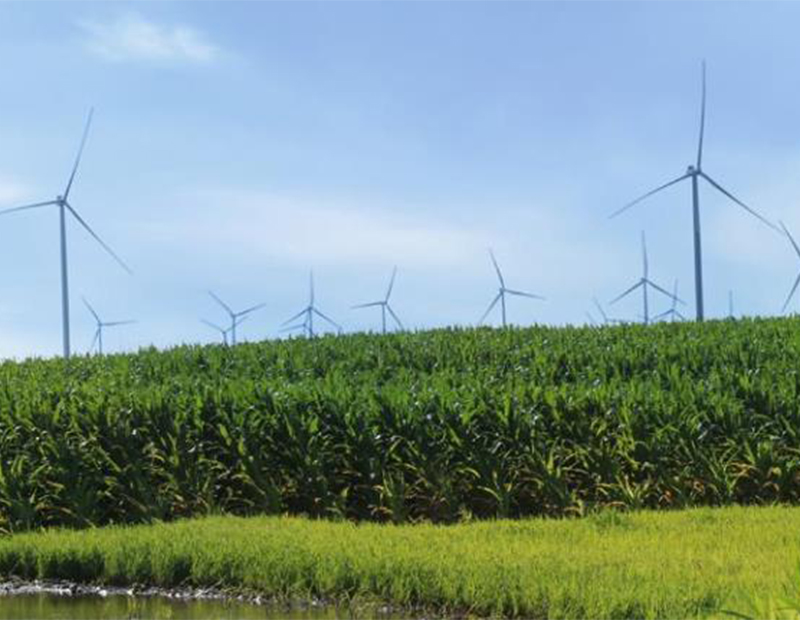 MidAmerican Energy Co. has selected Minneapolis-headquartered Mortenson to build two wind farms in Iowa as part of the company's Wind XI Project. The facilities—Arbor Hill and Ivester—are set to add 341 megawatts to Iowa's electrical grid.
MidAmerican Energy Co.'s plan consists of the installation of 2,000 megawatts of wind energy in the state by 2019. The two new wind projects, marking Mortenson's 16th and 17th wind projects, will raise the developer's installed volume to roughly 3,000 megawatts of wind energy for MidAmerican Energy, and to more than 4,000 megawatts in Iowa over the past 23 years.
Iowa is the second wind energy producer in the U.S., after Texas. Its growth was supported by decades of investment, the 1983 adoption of a renewable portfolio standard and Production Tax Credit (PTC).
Arbor Hill will be located in Adair County. It will consist of 125 Vestas turbines with tower hub heights of 312 feet and with a 250-megawatt output.
Ivester will be developed in Grundy County, which is approximately 130 miles from Arbor Hill. It will encompass 35 Siemens Gamesa turbines with a combination of tower heights of 279 feet and 262 feet totaling 91 megawatts.
Image courtesy of Mortenson