By Barbra Murray, Contributing Editor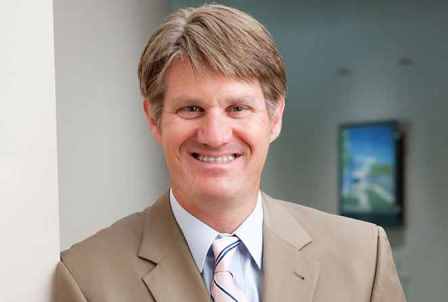 The results of Mortenson Construction's latest health care industry survey are in, and among the many conclusions about the impact of the Affordable Care Act is respondents' indication that its implementation will lead to notable changes in facility development and design.
Mortenson conducted the study at the 2013 Healthcare Design Conference, which took place last November in Orlando. The results were culled from more than 190 industry professionals. And the numbers tell the story.
A full 85 percent of respondents noted that, compared to the last 1 to 2 years, their design and construction activity will increase at varying degrees over the next 1 to 2 years. Regardless of any reservations about ACA–86 percent of respondents believe health reform is in need of major changes or revisions and 79 percent say it is creating uncertainty for the industry–it is clear that change for health care facilities is on the horizon.
"Given excess bed capacity and the growing shift to outpatient care, we expect there will be fewer replacement hospitals going up than in recent years," Larry Arndt, general manager of healthcare for Mortenson, told Commercial Property Executive. "Instead, hospitals will focus on modernizing by replacing double rooms with private rooms and changing layouts to facilitate team-based care delivery to help accomplish the major goals of accountable care of improving quality and lowering costs."
Redevelopment of existing layouts will be just one facet of the change in health care real estate. New construction will also be part of the equation, but without an emphasis on new hospital properties. Per the survey, 95 percent of health care providers believe that over the next three years, specialized facilities will play an increasingly vital role in health care. MRI centers, cancer centers, urgent care centers and the like are expected to sprout up across the country at an increasing rate.
"Outpatient facilities are a fast-growing market for both developers and builders, and especially for companies like Mortenson which do both," said Arndt. "Providers plan to add more ambulatory surgery centers, clinics and other medical offices outside of the hospital to reach new patients and extend their traditional geographic footprint."
However, while the demand for outpatient facilities is quickly rising as a result of ACA, budgets are not. It's a situation that will result in perhaps a larger focus on efficiency than ever seen in the health care real estate sector. "To get those [outpatient facility] operations up and running as soon as possible while keeping costs down, developers and providers will look to team up with contractors that use prefabrication and other lean construction techniques, as well as technologies that improve quality and streamline projects," Arndt added.
Money, of course, is indeed an issue. Seventy-two percent of respondents to the Mortensen survey say that health care reform has already begun to challenge their organization's financial condition.