by Evelina Croitoru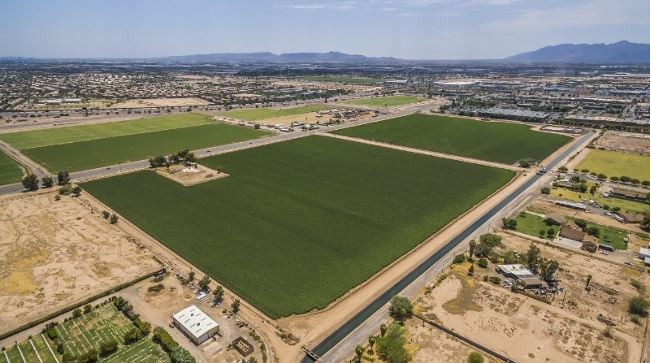 Avondale, Ariz.—Virtua Partners has announced the purchase of 58 acres of undeveloped land in Avondale for the price tag of $4.5 million. A mixed-use property will be developed on the newly acquired land by Quyp Development Services, an affiliate of Virtua. The company has revealed plans for a multifamily development with retail, hospitality and office space included at 99thAvenue and Encanto Boulevard.
"The proximity to Interstate 10 and the 101, the adjacent retail development, the market demographics and amenities make this the perfect location for a mixed-use project. We look forward to working with Avondale to create a visually appealing and economically vibrant development," Quinn Palomino, principal of Virtua Partners and Quyp Development, said in prepared remarks.
Quyp intends to build the multifamily and hotel components of the development project, which will be located roughly 1 mile away from Estrella Banner Hospital and 4 miles from the University of Phoenix Stadium. Other points of interest in the area include the Phoenix International Raceway, and spring training facilities for the Cleveland Indians, Cincinnati Reds, Chicago White Sox, and Los Angeles Dodgers.
Versant Commercial Brokerage Inc. worked on behalf of Virtua Partners, acquiring the property and raising capital. Cathy Cheshier, owner & broker of Property Dimensions Real Estate Group, represented the buyer. Nate Nathan, president & broker of Nathan and Associates, represented the seller.
Image courtesy of Virtua Partners