By Laura Calugar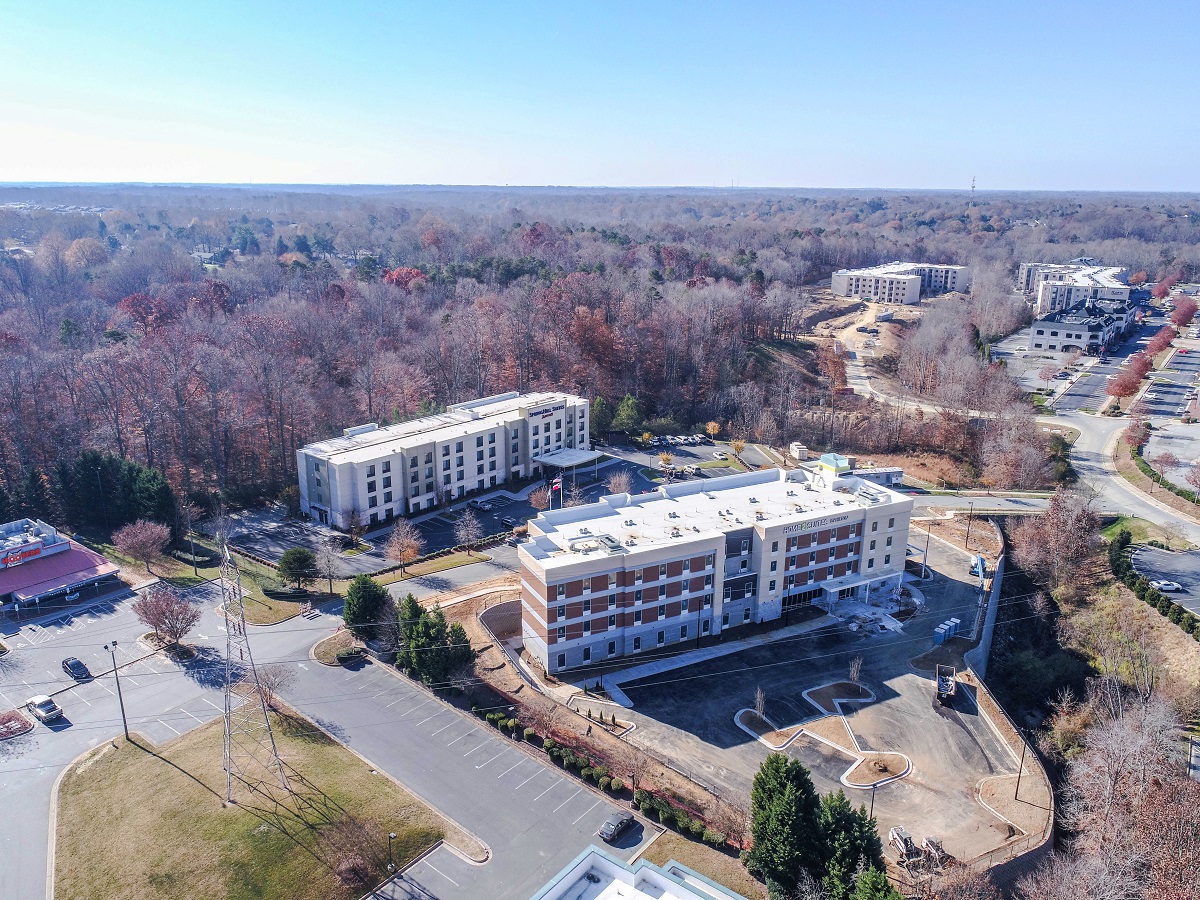 Mission Capital Advisors' Debt and Equity Finance Group has arranged a $19.3 million non-recourse, floating-rate loan for the acquisition of two extended-stay hotels in Winston-Salem, N.C. The portfolio includes the 91-key Home2 Suites by Hilton and the 95-key SpringHill Suites by Marriott.
Located at 1010 and 1015 Marriott Crossing Way, just off Interstate 40 and roughly 7 miles from downtown Winston-Salem and Wake Forest University, the two properties are less than 30 miles from Piedmont Triad International Airport. The Hilton-branded hotel was completed in February, while the other opened in 2009. SpringHill Suites underwent a substantial revamp in 2017.
"Despite the fact that the Home2 Suites just recently opened and had limited operating history, we were able to create significant competition among our network of lenders, who were attracted to the strength of the sponsor and the projected debt yield. The hotels' proximity to one another will enable the sponsor to limit operating expenses, while the two properties will benefit from being part of the Marriott and Hilton reservations systems," said Beau Williams, managing director of Mission Capital's Debt and Equity Finance Group, in prepared remarks.
Williams, Steven Buchwald and Lexington Henn represented the sponsor, a partnership of Milestone Cos. and Woodmont Lodging. Milestone Hospitality Management will be in charge of the properties' management. Earlier this year, Mission Capital secured a $21.4 million loan to refinance DoubleTree by Hilton Greensboro, a 175-key hotel in Greensboro, N.C.
Image courtesy of Mission Capital Advisors