By Adelina Osan, Associate Editor
Bangkok—Minor Hotel Group (MHG) recently completed the final stage of acquiring the Portugal-based Tivoli Hotels & Resorts. The $329 million deal marks the biggest hospitality transaction in Portugal.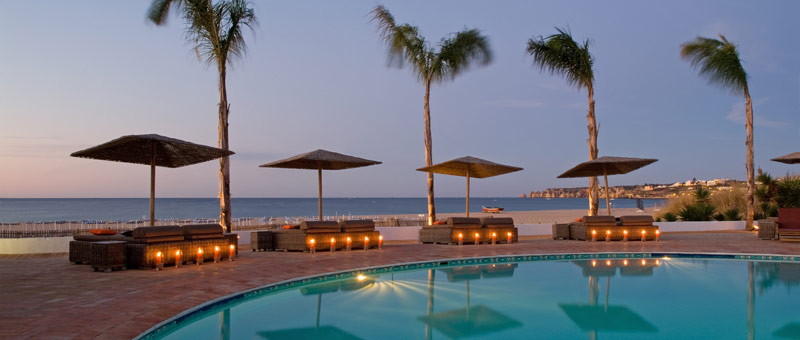 With 16 properties across Portugal and Brazil, the Tivoli Hotels & Resorts brand was bought in separate stages over the course of more than 12 months. The final transaction follows MHG's acquisition in 2015 of five Tivoli hotels in Portugal and two Tivoli hotels in Brazil, along with the Tivoli brand in Brazil. MHG plans to invest further in the Tivoli hotel assets to further enhance the positioning of the brand across its markets.
The final stage of acquiring the Tivoli Hotels & Resorts brand comprises seven hotels in Portugal:
Tivoli Jardim Lisboa Hotel, 119-key hotel located in Lisbon;
Tivoli Sintra Hotel, 77-key hotel located in the UNESCO World Heritage Site of Sintra;
Tivoli Palácio de Seteais, 30-key hotel located in the Algarve, one of

Europe's

premier tourism destinations;
Tivoli Lagos Hotel Beach Club & Golf, 324-key hotel located in Lagos;
Tivoli Victoria Vilamoura Golf Resort Conference & Spa, 280-key hotel located in the southern coast of Portugal;
The Residences at Victoria Clube de Golf, 88-key hotel; and
Tivoli Coimbra Hotel, 100-key hotel located in historic Coimbra north of

Lisbon.
"We are excited to add Tivoli to Minor Hotel Group's portfolio of hotel brands. With over 80 years of history, the Tivoli brand brings with it a rich heritage, a highly experienced team and a deeply loyal customer base. The Tivoli acquisition further cements MHG's position as a world-class hotel operator, with a portfolio now extending to Europe and South America. Looking forward, we have already planned further investment into the Tivoli hotel assets and its operating and distribution infrastructure to realize the full potential of this strategic investment," said Dillip Rajakarier, COO of Minor International & CEO of Minor Hotel Group.
The 3,000-key acquisition is part of a series of international investments by MHG. Over the last two years the group has invested more than $550 million in hotel projects in Southern and East Africa ,Asia, Australia, South America and Europe. With these additional Tivoli hotels, MHG's overall hotel portfolio now totals 145 properties across 22 countries. Tivoli is a member of Global Hotel Alliance, to which three of MHG's existing brands—Anantara, AVANI and PER AQUUM—also belong.
Images courtesy of Tivoli Hotels & Resorts