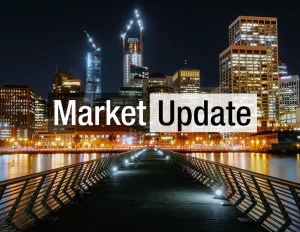 Year-to-date through June, Miami's office transaction volume reached $995 million, the lowest figure among gateway cities, according to CommercialEdge data.
Miami's deal volume in the first half of the year shrunk significantly compared to last year's findings: at the same point in 2021, office sales in the South Florida metro amounted to $1.25 billion. While off to a slow start in the first quarter of 2022, the following three months were more eventful in terms of investment activity. On a national level, deal volume rose from $30.03 billion recorded year-to-date through June 2021, to $43.71 billion a year later.
While transaction volume is down on a year-over-year basis, the average price per square foot has risen in Miami and reached $356 per square foot year-to-date through June—marking a 21 percent uptick since mid-2021. The Magic City was the third-cheapest among gateway markets in the first half of the year, after Washington, D.C. ($300 per square foot) and Chicago ($168 per square foot).
Across the 18 office transactions that were listed by CommercialEdge in the second quarter of the year, the $286.5 million sale of 1221 Brickell was by far the largest. One of the biggest office trades of the past year, Rockpoint Group sold off its 408,600-square-foot Class A asset to The Citadel Organization, at a price that reached $701.2 per square foot. The 27-story building last changed hands in 2017, for $155 million. Built in 1986, the high-rise is LEED Gold certified.
Another significant deal that closed in the second quarter of 2022 was the off-market trade of Crossroads III, a 95,777-square-foot medical office building in Plantation, Fla. A joint venture of Anchor Health Properties and Harrison Street picked up the asset from Starwood Capital Group, for $45.5 million.
CommercialEdge covers 8M+ property records in the United States. View the latest CommercialEdge national monthly office report here.