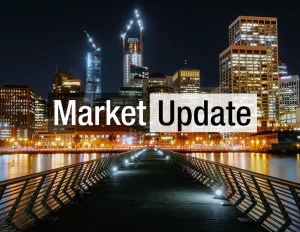 Year-to-date through February, Miami's office market has seen a total of $100 million in transactions, according to CommercialEdge data. In the same period last year, sales volume reached $129 million, at an average sales price of $154 per square foot.
Transactions have been slower in the Magic City than in all other gateway cities, registering the lowest amount of sales in the first two months of 2022. The metro's average sales price per square foot in the same period hit $275, the third lowest across primary markets, after Chicago ($144) and Boston ($234). Manhattan remains the most expensive U.S. market with an average of $1,885 per square foot, followed by San Francisco ($934) and Seattle ($593).
In February, Westside Capital Group closed on the largest purchase of the month for the metro. Comprising 85,000 square feet, the eight-story 2000 Ponce property in Coral Gables, Fla. changed hands for $14 million. The building's longtime private owner sold the asset in an off-market deal. Located at 2000 Ponce de Leon Blvd., the property came online in 2001 and has a tenant roster that includes BizNest Miami, SocialBuzzTV.com, Media Global Group and Quest Workspaces.
Two older office assets also traded that month within the metro, including 10240 S.W. 56th St. in Miami West—purchased by North American Development Group—and Miami Springs Professional Center, a 12,500-square-foot property within the Airport South submarket.
CommercialEdge covers 8M+ property records in the United States. View the latest CommercialEdge national monthly office report here.