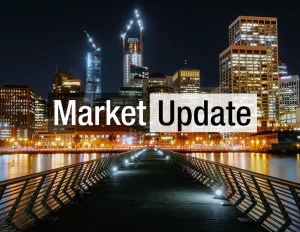 By the end of the second quarter of 2022, Miami's office vacancy rate clocked in at 13.1 percent, according to CommercialEdge. Office leasing activity slightly decreased between March and June, but vacancy dropped 280 basis points on a year-over-year basis.
The Miami office market has been performing slightly smoother than other gateway metros, such as Manhattan or Washington, D.C. Leasing activity in the Magic City slowed down in the second quarter, compared to the first three months of 2022, dropping 30 basis points.
The South Florida metro was one of only three U.S. markets to see vacancy rise quarter-over-quarter, along with the Bay Area and Seattle. The national vacancy rate reached 15.4 percent by the end of June, down 50 basis points since March. Among gateway markets, only Boston (9.7 percent) and Los Angeles (13.0 percent) recorded lower rates than Miami in June.
The average listing rate for the metro climbed 8.8 percent year-over-year, to reach $47.1 in June, outperforming Los Angeles ($41.7), Boston ($39.0), Chicago ($27.3), Washington, D.C., ($39.9) and Seattle ($36.4). Manhattan ($72.9) and San Francisco ($62.6) remain the country's most expensive metros for office leasing.
Some of the memorable leases that were completed during the second quarter of 2022 included:
Medical research company Evolution Research Group signed a full-building, 75,000-square-foot lease in the Airport West submarket;
Kaseya committed to 42,872 square feet at 800 Brickell, Gatsby Florida's 208,325-square-foot building;
PwC signed a 38,409-square-foot lease and will open its new offices at 545wyn, a newly constructed office building in Wynwood.
CommercialEdge covers 8M+ property records in the United States. View the latest CommercialEdge national monthly office report here.