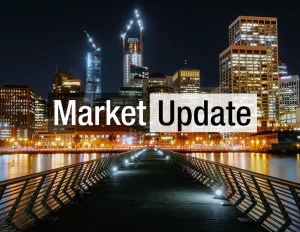 As of September, roughly 280,000 square feet of office space traded in Miami, with sales prices amounting to nearly $50 million, according to CommercialEdge. Most of the properties that changed hands were class C assets.
Year-to-date through September, Miami has seen $1.66 billion in office transactions, significantly higher than last year's figure at this point, when sales had reached $305 million. The average sales price between January and September was $300 per square foot—the third lowest among gateway markets, after Chicago ($204) and Washington, D.C. ($282). Prices have gone up when compared to 2020 levels, when they averaged at $178 per square foot. By comparison, in the first nine months of 2019, office transactions hit a total of $646 million, at an average price of $308 per square foot.
The largest deal within Miami was the $27.3 million sale of the former the Miami Herald and its Spanish sister paper, El Nuevo Herald headquarters in Doral, Fla. SMPO sold the nearly 155,000-square-foot 3511 Doral property to a joint venture headed by Parmenter Realty Partners.
Other metro Miami markets have registered significant office transactions in September. In West Palm Beach–Boca Raton, five properties reaching a combined 316,700 square feet changed hands at a total sales price of $139 million, outperforming Miami's figures. The market also achieved a higher average price, hitting $458.5 per square foot. While most of the West Palm Beach properties that traded in September were Class B assets, the single Class A deal achieved the highest sales price in metro Miami.
Healthcare Trust of America picked up a 100,000-square-foot medical office building in North Boca Raton for $50 million, according to CommercialEdge data. Previous owner CDR Realty purchased the asset in 2004, for $23.5 million. By the end of September, the deal marked the year's second largest medical office building sale within metro Miami.
CommercialEdge covers 8M+ property records in the United States. View the latest CommercialEdge national monthly office report here.