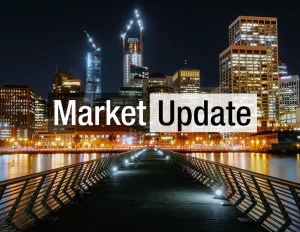 At the end of July, Miami had 2.8 million square feet of office space in the works, representing 4 percent of total stock, according to CommercialEdge data, substantially surpassing the national average of 2.4 percent.
The gap between Miami's under construction pipeline and the national average has been widening steadily since the onset of the year, opposing dominant pipeline shrinkage trends. Still, Miami's July pipeline was 10.4 percent smaller than at the same point last year.
Nationally, a total of 34.4 million square feet of office space had come online since the beginning of the year through July, while 157.2 million square feet were under construction. Overall, the under-construction pipeline shrunk by more than 7 million square feet—or 4.5 percent—since the beginning of 2021 and is expected to continue decreasing in the coming years. Oppositely, Miami has been among those markets that have expanded their office pipeline though 2021, along with Manhattan, Dallas, Philadelphia, Washington, D.C., Atlanta and Houston.
Miami North was the metro's busiest submarket, with seven office developments taking shape in July. One of the largest projects in the burgeoning Wynwood district and the fourth biggest office project under construction within the metro, R&B Realty Group's The Gateway at Wynwood is nearing completion. The 12-story Class A project which broke ground in early 2020 represents the developer's crossover to South Florida.
Wynwood's recent rezoning from industrial to mixed-use has attracted increased interest from local and outside investors. In early June, the district hosted the largest Bitcoin conference in the world, which was also city's biggest in-person event since the onset of the pandemic.
CommercialEdge covers 8M+ property records in the United States. View the latest CommercialEdge national monthly office report here.