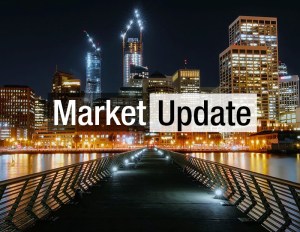 In April, six properties totaling 575,367 square feet changed hands in Miami, at a combined price of $265 million and an average of $461.1 per square foot, according to CommercialEdge data.
The office market has picked up momentum in the first quarter of the year, and the growing interest in the Southern Florida market doesn't seem to be slowing down. By comparison, during April 2020, only two assets of 217,484 square feet were sold, for a collective $20 million—less than half of this year's volume in terms of square footage.
Attracted by the warm weather and favorable tax environment, South Florida has recently attracted A-listers from all over the country. Blackstone's $230 million, two-building expansion in Miami officially closed in April, inflating the average price per square foot for traded assets. Encompassing a total of 330,000 square feet, the recently constructed Class A buildings achieved records prices at $689.7 per square foot, well above last year's average of $183 for Miami.
The third largest transaction in April was the $28 million sale of Cube Wynwd, a nearly 100,000-square-foot mid-rise in the burgeoning Wynwood neighborhood. Tricera Capital and LNDMRK Development picked up the recently constructed Class A property from its original developer, RedSky Capital. Amerant Bank backed the deal with a $17.9 million senior loan, while Glacier Global Partners provided a $9.8 million mezzanine loan for the buyers. The asset is one of the first newly constructed office buildings in the rezoned arts district, which recently hosted the annual Bitcoin conference.
CommercialEdge covers 8M+ property records in the United States. View the latest CommercialEdge national monthly office report here. We included properties of 25,000+ square feet in our research.