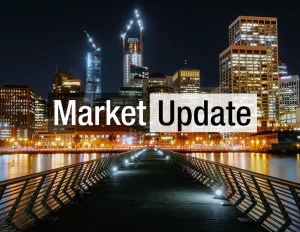 As of October, Miami had 2.5 million square feet of office space under construction, according to CommercialEdge data. While other gateway markets, such as Manhattan, are still struggling to regain momentum, Miami's office market continues to expand. Since the beginning of the year, five mostly mixed-use projects that include an office component broke ground in the metro, amounting to a total of 978,690 square feet.
One of these fresh developments is part of Natiivo Miami, a 51-story downtown tower. The building will offer 135,000 square feet of office condos comprising 127 units, as well as 70,000 square feet of shared amenities. Sixth Street Miami Partners LLC—owned by GFO Investments—and Cervera Real Estate are the developers of the property that broke ground in February. The project also calls for 448 residential condominiums a Gale Miami hotel with 140 regular keys and 100 condo-hotel rooms. In September, the project received $213 million in construction financing, provided by Bank OZK.
Among earlier projects due for delivery, The Gateway at Wynwood is the largest office building under construction within the metro. R&B Realty Group is behind the 220,900-square-foot creative office development that broke ground in early 2020 and represents the company's crossover to South Florida. Designed by Kobi Karp, the Class A property will also include 25,900 square feet of street-level retail.
Starwood Capital Group and local partner Integra Investments are developing another ground-up office property slated for completion by the end of the year. Situated at 2340 Collins Ave. in Miami Beach, the six-story, 144,430-square-foot structure topped off in December 2020. Starwood will relocate its corporate headquarters to the property from its current offices 1 mile north at 1601 Washington Ave. Citizens Bank provided the $76 million construction loan for the project and Gensler was the architect.
CommercialEdge covers 8M+ property records in the United States. View the latest CommercialEdge national monthly office report here.