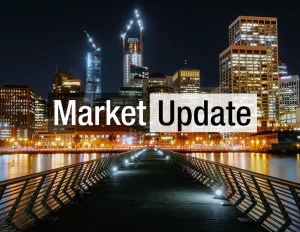 In November, more than 372,000 square feet of office space traded in Miami, according to CommercialEdge data, representing a multi-building portfolio sale in Doral, Fla.
Year-to-date through November, the market has seen office transactions amounting to a total of $1.7 billion, at an average of $300 per square foot. Transaction volume in the first 11 months of the year exceeded both 2020 and 2019 levels, when it reached $333 million and $949 million, respectively. South Florida's business-friendly climate has attracted company relocations to the Miami area, where office sale prices are lower when compared to other gateway markets. The average price per square foot in Miami dropped $12 compared to 2019 levels at this point, but was $8 higher than in 2020.
The portfolio transaction that dominated the metro's investment activity in November was the sale of the three-building Westside Plaza. A joint venture of Ascentris, Highline Real Estate Capital and SQUARE2 Capital picked up the 372,639-square-foot campus for $73 million. The seller, PGIM Real Estate, purchased the buildings gradually as they delivered between 1996 and 2001, for a total of $37 million.
The deal marked Denver-based Ascentris' debut in Miami-Dade County. Since its completion, the LEED Silver certified asset registered a combined occupancy rate of 90 percent. That rate is expected to dip to 51 percent by the last quarter of 2022, due to the departure of two tenants.
CommercialEdge covers 8M+ property records in the United States. View the latest CommercialEdge national monthly office report here.